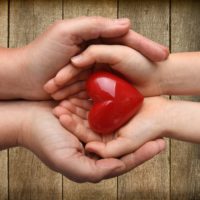 Bureaucracy — no surprise — gets in the way of expanding the pool of volunteers to be foster parents.
Over the past 15 years or so, Pedro Maldonado, Nigel Warren and Brieanna Hayes, all now in their 20s, cumulatively lived in about 39 different foster homes in New York City. Pedro, who is Italian, was lucky: He ultimately settled in with a caring Mexican family for more than a decade before he aged out of the system and began living on his own.
Nigel and Brieanna had a harder time of it.
In one house, Nigel found himself subjected to a painful and relentless competition with another foster child who was favored for his good grades and athleticism. Once Nigel got into a fight with his foster father that became physical, and the foster father bit him.
Brieanna said that her best foster mother was a drug addict who, despite everything, really cared about her. Brieanna, who is gay, entered the system when she was 14 and immediately faced hostility from the guardians who could not abide her sexuality.
In one situation, Brieanna was not allowed to use the washing machine. During the holidays, she would be asked to leave to create room for extended family, which left her on the streets.
Despite the prevalence of such Dickensian anecdotes, New York City's foster care system has been considered an enormous success in recent years, a potential model for the rest of the country where thousands of children suspended in the opioid crisis have required an ever greater number of caregivers.
During the past quarter-century, the city's Administration for Children's Services has reduced the foster population from 50,000 children to fewer than 9,000, through a focus on preventive services that strives to keep biological families together.
And yet, the broader problem of inequality along with the various hurdles imposed by bureaucracy can collude to impair how and where children might be placed, leaving the project of foster care another social burden assumed largely by the less affluent.
It is one of the essential paradoxes of life in New York that you are much more likely to find a foster parent in a small apartment belonging to the New York City Housing Authority than in a triplex on West End Avenue with its own gym.
How to attract a wider range of people to the work is a perennial question, Kerry Moles told me. Ms. Moles is the executive director of CASA-NYC, an organization whose volunteers are assigned by judges to help children in foster care and those who age out. (Pedro, Nigel and Brieanna are members of the organization's youth leadership council, working with young people and educating judges and lawyers about the experience of growing up in the system.)
It would be easy to say that the problem lies with the selfish habits of the upper classes; however charitable they might be when it comes to writing checks to well-meaning foundations, they are all too happy to insulate themselves from the messiness of life beyond the bubble.
While there is obviously truth to that kind of judgment, it is also the case that the rigidity of the foster-care system can keep well-meaning people away.
Consider the example of Sara Beth Turner, a photographer in her 30s, who lives alone in a brownstone apartment in Brooklyn with that rarest of assets, an empty second bedroom. Inspired by the mission of her church, Trinity Grace, in Williamsburg, a congregation filled with young, creative people like her, she was moved to foster a teenager. About a third of the city's foster population is made up of children over 13, and they are always the hardest to place.
NYTimes.com, January 17, 2020 By Ginia Bellefante
Click here to read the entire article.
The post Why Aren't There More Rich Foster Parents? appeared first on Time For Families.

Source: Time for Families