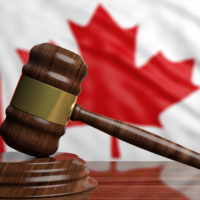 Surrogacy in Canada: Legal experts say Health Canada's new rules won't solve industry's transparency problems of 
Surrogacy in Canada – Cuddling a child of her own was something cancer survivor Anna Camille Tucci feared might never be possible.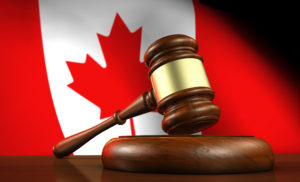 In 2017, the Toronto woman had a full hysterectomy as part of treatment for ovarian cancer — but not before doctors harvested her eggs and created embryos with her husband's sperm.
"Since I can remember, I wanted kids….That's just something that was in my heart since I was tiny," she said. "Even the thought of not being able to carry [a baby] — that was really difficult."
But in December 2019, the 30-year-old's dream of being a mom came true. A surrogate gave birth to Tucci's healthy baby boy.
Motherhood has been "bliss," Tucci says, yet she can't shake lingering questions she has about the thousands of dollars she and her husband paid through the surrogacy agency they'd hired to help them navigate the delicate process.
With surrogacy in Canada, it is illegal to pay a surrogate, but it is legal to reimburse her for pregnancy-related expenses such as additional food, clothing, vitamins and any transportation costs she incurs traveling to her medical appointments. In some cases, the transactions are handled using a trust that is set up and managed by a surrogacy agency.
Over the course of a three-month investigation, CBC News spoke with dozens of people involved in surrogacy in Canada, including parents, surrogates and lawyers; their experiences reveal a burgeoning industry in which agencies lack oversight and mandatory transparency.
Five different families raised concerns about money that was paid to surrogates through their trust accounts.
Tucci wanted to know how nearly $2,000 a month was being spent, but the agency's policy was that receipts aren't released until after the birth.
In another case, an Ontario father demanded his agency send him his surrogate's receipts. He found many didn't have dates, some were duplicates, others were from before he'd met his surrogate, and one had a lottery ticket listed.
"I think people have found a way to pull the parents' heartstrings," Tucci said. "I think the industry as a whole — everyone that's involved in it — I think they're all there to make money in the end."
Growing demand for surrogates
The most up-to-date data from Statistics Canada shows roughly one in six couples in Canada experience infertility — a figure that has doubled since the 1980s. Infertility combined with an increase in same-sex couples starting families means the demand for surrogates has boomed.
No public health agency tracks surrogate pregnancies, but data voluntarily provided by Canadian fertility clinics shows at least 816 surrogate births were reported between 2013 and 2017.
Once couples factor in fees for agencies, lawyers and fertility clinics, the cost can quickly reach $100,000 per pregnancy.
Introduced in 2004, Canada's reproductive legislation was meant to prevent the exploitation of women and the commercialization of surrogacy.
The maximum penalty for paying a surrogate for things that aren't pregnancy-related is a $500,000 fine and up to 10 years in prison.
Parents shocked by cost of reimbursements
Tucci and her husband selected a surrogate through an agency and paid the company nearly $10,000 in fees for consultation and to manage their surrogate's monthly reimbursements through a trust fund. They negotiated a legal contract with their surrogate that allowed her to claim expenses up to a maximum of nearly $2,000 a month during the pregnancy.
"We thought she would never actually meet that max that we had in the contract. But we found out that that's not true," Tucci said.
The surrogate would submit her receipts to the agency every month. The agency would then review them and reimburse her through the trust fund.
…
Agency says it is 'extremely diligent'
The five families who shared their stories with CBC News were clients of the same agency — Canadian Fertility Consulting (CFC).
CFC says it is the largest agency in the country. It has roughly 400 ongoing surrogate-couple relationships and oversees some 300 surrogacy births every year.
Owner Leia Swanberg is the only person who's ever been charged for paying surrogates in Canada.
RCMP raided Swanberg's Cobourg, Ont., offices and she was charged in February 2013. Later that year, she pleaded guilty to regulatory offences for paying surrogates without receipts and was fined $60,000.
by CBC.ca, Chris Glover, Chelsea Gomez, Laura Clementson March 2, 2019
Click here to read the entire article.
The post Why a lack of oversight of surrogacy in Canada leaves some parents feeling taken advantage of appeared first on Time For Families.

Source: Time for Families