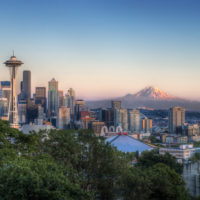 The nine-member Washington State Supreme Court refused on June 6 to back down from its earlier decision that Barronelle Stutzman and her business, Arlene's Flowers, Inc., violated the state's anti-discrimination and consumer protection laws on February 28, 2013, when she told Robert Ingersoll that she would not provide floral arrangements for his wedding to Curt Freed. 
The Washington State Supreme Court also ruled that Stutzman had no constitutional privilege to violate the state's anti-discrimination law based on her religious beliefs.  State of Washington v. Arlene's Flowers, Inc., 2019 Wash. LEXIS 333, 2019 WL 2382063.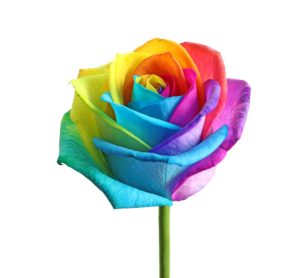 The Washington Law Against Discrimination (WLAD) prohibits sexual orientation discrimination in public accommodations, and the people of Washington voted in a referendum in 2012 to overrule a 5-4 adverse decision by their state supreme court and allow same-sex couples to marry.
Stutzman quickly announced that she would attempt to appeal the new ruling to the U.S. Supreme Court, which for several months has been pondering whether to grant review in another "gay wedding cake" case, from Oregon. She rejects the court's opinion that that the Washington courts had "resolved this dispute with tolerance," according to Justice Sheryl Gordon McCloud's opinion for the unanimous court.
The Washington court originally ruled on this case on February 16, 2017,see 167 Wash. 2d 804, but Alliance Defending Freedom (ADF), the anti-gay litigation group representing Arlene's Flowers, petitioned the U.S. Supreme Court to review the case, arguing that the state was violating Stutzman's First Amendment rights of free exercise of religion and freedom of speech.  That petition reached the Supreme Court while it was considering the case of Masterpiece Cakeshop v. Colorado Civil Rights Commission, the "gay wedding cake" case.
The U.S. Supreme Court had been asked in Masterpiece to reverse rulings by the Colorado Court of Appeals and the Colorado Civil Rights Commission, which had ruled that baker Jack Phillips violated the state's anti-discrimination law by refusing to make a wedding cake for a same-sex couple.  Phillips argued on appeal that his 1st Amendment rights to free exercise of religion and freedom of speech were unconstitutionally violated by the state proceedings.  The Supreme Court ruled, in an opinion by Justice Anthony Kennedy, that the Colorado Civil Rights Commission had not provided Phillips with a respectful, neutral forum to consider his religious freedom claim.  See 138 S. Ct. 1719 (2018).  The Court reversed the Colorado court and commission rulings on that basis, focusing particularly on comments made by Commission members during the public hearing in the case, as well as the fact that at the time Phillips rejected the business, Colorado did not allow same-sex weddings so Phillips could have thought that he was not obligated to provide a wedding cake for such an event.  The Court did not rule directly on Phillip's constitutional claims of privilege to violate the anti-discrimination statute, although it observed that in the past it had not accepted religious free exercise defenses to discrimination charges.
artleonardobservations.com by Art Leonard, June 7, 2019
Click here to read the entire article.
The post Washington State Supreme Court Unanimously Rules Against Florist Who Refused a Same-Sex Couple appeared first on Time For Families.

Source: Time for Families