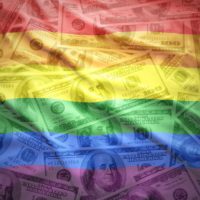 When same-sex marriage was legalized in the United States in 2015, a lot of conservatives and religious folks predicted it would be the end of the world.  Instead, it added $3.7 billion to the economy.
Same-sex marriage = $3.7 billion.  In fact, on the day same-sex marriage was made legal, searches on the popular website Bible Gateway for "end times" reached an all-time high. Evangelical preacher Pat Robertson claimed that after the decision we'd all be having relations with animals.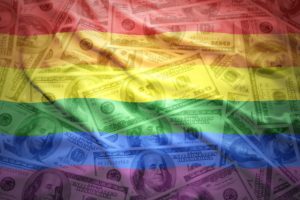 "Watch what happens, love affairs between men and animals are going to be absolutely permitted. Polygamy, without question, is going to be permitted. And it will be called a right," Robertson said.
Well, the world didn't end and no one has married their cat … yet. But what did happen was a surge of economic activity.
A new study by the The Williams Institute found that since same-sex marriage was legalized nationwide in the United States in 2015, LGBT weddings have boosted state and local economies by an estimated $3.8 billion.
"Marriage equality has changed the lives of same-sex couples and their families," the study's lead author Christy Mallory, said in a statement. "It has also provided a sizable benefit to business and state and local governments."
Since Massachusetts first legalized gay marriage in 2004, more than half a million same-sex couples have married in America.
The economic impact of same-sex marriage has created more than 45,000 jobs and generated an additional $244 million in state and local taxes. Over $500 million in revenue has been generated by friends and family members traveling to and from same-sex weddings.
upworthy.com, by Tod Perry, May 29, 2020
Click here to read the entire article.
The post They were right: Same-sex marriage 'changed everything.' Well, by adding $3.7 billion to the economy. appeared first on Time For Families.

Source: Time for Families