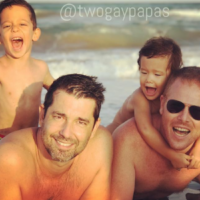 Full of adorable 'first moments' from baby steps to messy plates of spaghetti their Instagram is cute central
Meet Papas Manuel from Spain and Bud from New Jersey. Together they run the Two Gay Papas Instagram posting the most adorable family pictures with four-year-old Álvaro and two-year-old Carmen
With over 50K followers, we are not the only the only ones loving the adorable pictures they post.
Living in Spain where same-sex marriage has been legal since 2005, and the two dads have the kids through surrogacy.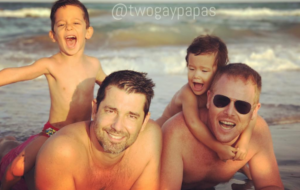 The Two Gay Papas story starts as a blog in 2012 to chronicle their surrogacy journey. Now they use Instagram create positive stories about LGBT families with their day to day life.
Gay Star News caught up with the awesome Dads whose future dreams include opening a Paella restaurant together. Tuck in.
Because it is important that people see families like ours, that they become accustomed to seeing them, so it just becomes normal. We think this is the only way our kids will be able to live in a more tolerant society.
We have received many messages from people who had never seen a family with two dads before and then they see us and follow us on social media. And they congratulate us and thank us for showing them our children growing up happy even though they aren't in a traditional type of family.
gaystarnews.com, September 8, 2017
Click here to read the entire article.
The post These two gay papas are showing why gay surrogacy is beautiful appeared first on Time For Families.

Source: Time for Families