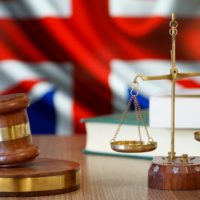 A landmark ruling by The UK Supreme Court awards damages to a woman for Californian commercial surrogacy following a delay in detecting cancer in smear tests and biopsies.
Louisa Ghevaert provided expert evidence on surrogacy to the UK Supreme Court, donor conception and fertility law in this case and comments: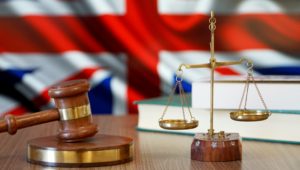 "This legal ruling from the UK Supreme Court is an important watershed in the development of medical negligence, fertility and surrogacy law in the UK. It enables a 'surrogacy' head of claim in cases where a person's fertility and ability to conceive a child has been lost or impaired through medical negligence, including claims for overseas commercial surrogacy in appropriate cases. It marks a real step forward in recognising the value and importance of individual fertility and surrogacy. However, there is still more that needs to be done to preserve and protect people's fertility and their ability to have children".
Background
The Defendant admitted failing to detect signs of cancer from smear tests in 2008 and 2012 and biopsies in 2012 and 2013. As a result, the  Claimant developed invasive cancer of the cervix which required chemo-radiotherapy treatment that rendered her infertile and caused severe radiation damage to her bladder, bowel and vagina.
Due to the late cancer diagnosis and the increased size of the tumour, the Claimant was unable to have fertility sparing surgery and suffered a complete loss of fertility. This was a devastating blow as she had always wanted a large family of her own.  She was so devastated by the diagnosis that she postponed her cancer treatment twice to obtain further medical opinions about the viability of fertility sparing surgery. On learning this was not available to her, she underwent a cycle of ovarian stimulation in June 2013 and harvested and froze 8 mature eggs.  A few days later, she underwent surgery followed by chemo-radiotherapy. This caused irreparable damage to her uterus and ovaries so she could not conceive or carry a pregnancy and it caused her to enter premature menopause.
The Claimant therefore sought damages to enable her to enter into a commercial surrogacy arrangement in California to have a much wanted family of her own. In contrast to the informal and legally restricted nature of surrogacy in the UK, commercial surrogacy in California operates through a well established system which offers legally binding surrogacy arrangements and pre-birth orders in the Californian court.
Legal Ruling
The case was first heard in the English High Court in June 2017, where a limited damages award for two altruistic UK surrogacies was made in the sum of £74,000.  
Louisa Ghevaeart Blog, April 1, 2020
Click here to read the entire article.
The post The UK Supreme Court awards damages for commercial surrogacy appeared first on Time For Families.

Source: Time for Families