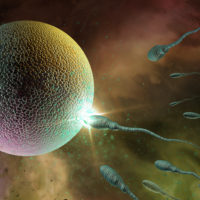 The sperm kings of America are exhausted.  Many people want a pandemic baby, but some sperm banks are running low. So women are joining unregulated Facebook groups to find willing donors, no middleman required.
The sperm kings of America are exhausted.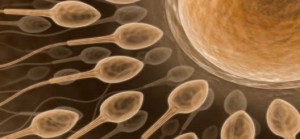 These men are flying all over the place. They are shipping their sperm with new vial systems and taking the latest DNA tests because that is what women want now. Sure, they can talk on the phone, but they say it has to be quick because they are driving to Dallas or Kansas City or Portland, Maine, in time for an ovulation window. They would like to remind me they have day jobs.
"People are fed up with sperm banks," said Kyle Gordy, 29, who lives in Malibu, Calif. He invests in real estate but spends most of his time donating his sperm, free (except for the cost of travel), to women. He also runs a nearly 11,000-member private Facebook group, Sperm Donation USA, which helps women connect with a roster of hundreds of approved donors. His donor sperm has sired 35 children, with five more on the way, he said.
"They realize this isn't some taboo anymore," Mr. Gordy said.
If you are one of the roughly 141 million Americans whose body produces sperm, the substance likely seems abundant and cheap. For the rest of us, it is very much neither.
That has always been true, especially if one is discerning. But now, the coronavirus pandemic is creating a shortage, sperm banks and fertility clinics said. Men have stopped going in as much to donate, even as demand has stayed steady at some banks and increased rapidly at others.
"We've been breaking records for sales since June worldwide not just in the U.S. — we've broken our records for England, Australia and Canada," said Angelo Allard, the compliance supervisor of Seattle Sperm Bank, one of the country's biggest sperm banks. He said his company was selling 20 percent more sperm now than a year earlier, even as supplies dwindled.
"Between our three locations, I'll usually have 180 unique donors donating," Mr. Allard said. "I'm down to 117. The other month it was 80. I don't have any indication it's going to be a positive trend."
Michelle Ottey, director of operations at Fairfax Cryobank, another large sperm bank, said demand was up for access to its catalog for online sperm shopping because "people are seeing that there is the possibility of more flexibility in their lives and work."
"I also think part of it is people are trying to find some hope right now," she added.
The scarcity has people on edge. Many are annoyed.
"Will there by any new donors soon?" someone with the handle BabyV2021 recently wrote on the online forum for California Cryobank, one of the world's biggest sperm banks. "It seems like the donor supply has been dwindling," wrote another, who had the handle sc_cal.
And so in the capitalist crunch, Sperm World — the world of people buying and selling sperm — has gotten wild. Donors are going direct to customers. They meet with prospective mothers-to-be in Airbnbs for an afternoon handoff; Facebook groups with tens of thousands of members have sprung up.
The reason I know this at all is simple enough: I am 32 years old, partnered to a woman, stuck at home and in the market for the finest sperm I can get.
By Nellie Bowles, NYTimes.com, January 7, 2021
Click here to read the entire atyicle.
The post The Sperm Kings Have a Problem: Too Much Demand appeared first on Time For Families.

Source: Time for Families