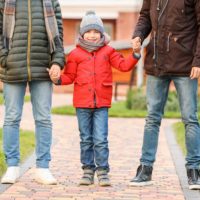 The justices will consider whether a city may exclude a Catholic adoption agency from its foster care system because it refuses to work with gay couples.
The Supreme Court on Monday agreed to decide whether Philadelphia may exclude a Catholic agency that does not work with same-sex couples from the city's foster-care system.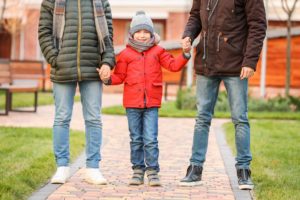 The city stopped placements with the agency, Catholic Social Services, after a 2018 article in The Philadelphia Inquirer described its policy against placing children with same-sex couples. The agency and several foster parents sued the city, saying the decision violated their First Amendment rights to religious freedom and free speech.
A unanimous three-judge panel of the United States Court of Appeals for the Third Circuit, in Philadelphia, ruled against the agency. The city was entitled to require compliance with its nondiscrimination policies, the count said.
Leslie Cooper, a lawyer with the American Civil Liberties Union, said the Supreme Court's decision in the case would affect many families.
"This case could have profound consequences for the more than 400,000 children in foster care across the country," she said. "We already have a severe shortage of foster families willing and able to open their hearts and homes to these children. Allowing foster care agencies to exclude qualified families based on religious requirements that have nothing to do with the ability to care for a child such as their sexual orientation or faith would make it even worse."
In a Supreme Court brief, the agency agreed that the legal questions before the justices were enormously consequential.
"Here and in cities across the country, religious foster and adoption agencies have repeatedly been forced to close their doors, and many more are under threat," the brief said. "These questions are unavoidable, they raise issues of great consequence for children and families nationwide, and the problem will only continue to grow until these questions are resolved by this court."
The case, Fulton v. City of Philadelphia, No. 19-123, is the latest clash between anti-discrimination principles and claims of conscience. It is broadly similar to that of a Colorado baker who refused to create a wedding cake for a same-sex couple.
In 2018, the Supreme Court refused to decide the central issue in that case: whether businesses may claim exemptions from anti-discrimination laws on religious grounds. It ruled instead that the baker had been mistreated by members of the state's civil rights commission who had expressed hostility toward religion.
The foster care agency relied on the decision, Masterpiece Cakeshop v. Colorado Civil Rights Commission, in arguing that it too had been subjected to hostility based on anti-religious prejudice. It added that its free-speech rights would be violated were it forced to certify that same-sex couples are fit to be foster parents.
The city responded that the agency was not entitled to rewrite government contracts to eliminate anti-discrimination clauses.
"It has never been the case that religious entities, or entities with deeply held secular views, are constitutionally entitled to enter into government contracts and then defy any terms to which they object," the city's brief said. If the agency's "sweeping constitutional claims were accepted," the brief said, "they would cause mayhem in government contracting."
NYTimes.com, By Adam Liptak, February 24, 2020
Click here to read the entire article.
The post Supreme Court to Hear Case on Foster Care and Gay Rights appeared first on Time For Families.

Source: Time for Families