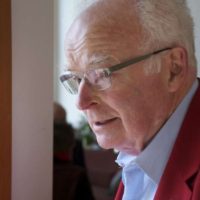 Sam Thoron sold insurance and raced sports cars — but he was better known for changing the lives of thousands of straight families with gay children.
His decades of work and eventual national presidency of Parents, Family and Friends of Lesbians and Gays, or PFLAG, began on the day in 1990 when his 19-year-old daughter, Liz Thoron, came home from college on vacation and told him she was gay.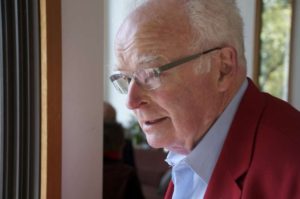 "I realized our daughter had not changed but that we needed support in integrating this new information into our lives," Thoron said in an essay he wrote in 2007. "We found that support with PFLAG. I became deeply committed to the principle that my daughter deserves to be treated, in every aspect of her life, with the same respect and dignity as seems to flow so naturally to her two brothers."
Thoron, who served for four years as national board president of PFLAG, died Nov. 17 of esophageal cancer in his San Francisco home at the age of 79.
Current PFLAG president Kathy Godwin said Thoron's leadership was "personal, caring, thoughtful and filled with passion — but mostly it was about the right to love, to be authentic, and to share one's life in joy and dignity."
"He was the embodiment of what PFLAG stands for," said Liz Owen, the group's communications director. "Warm, loving, with a shoulder for everyone. A strong parental voice for equal rights, not just for his own child but for everyone's."
A native of Washington, D.C., Thoron was a 1964 graduate of Harvard University and a U.S. Army veteran who had a brief stint as an amateur race car driver in New England until his wife persuaded him, after an accident, to knock it off.
by Steve Rubenstein, sfchronicle.com, November 30, 2018
Click here to read the entire article.
The post Sam Thoron, former PFLAG president, dies at 79 appeared first on Time For Families.

Source: Time for Families