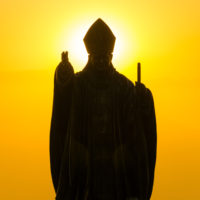 Juan Carlos Cruz, who was sexually abused, says Pope Francis told him God did not mind that he was gay
A survivor of clerical sexual abuse has said Pope Francis told him that God had made him gay and loved him, in arguably the most strikingly accepting comments about homosexuality to be uttered by the leader of the Roman Catholic church.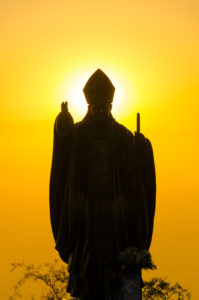 Juan Carlos Cruz, who spoke privately with the pope two weeks ago about the abuse he suffered at the hands of one of Chile's most notorious paedophiles, said the issue of his sexuality had arisen because some of the Latin American country's bishops had sought to depict him as a pervert as they accused him of lying about the abuse.
"He told me, 'Juan Carlos, that you are gay does not matter. God made you like this and loves you like this and I don't care. The pope loves you like this. You have to be happy with who you are,'" Cruz told Spanish newspaper El País.
Now 87, Fernando Karadima, the man who abused Cruz, was found guilty of abuse by the Vatican in 2011.
Greg Burke, the Vatican's chief spokesman, did not respond to questions about whether Cruz's statement accurately reflected his conversation with the pope.
It is not the first time it has been suggested Francis has an open and tolerant attitude toward homosexuality, despite the Catholic church's teaching that gay sex – and all sex outside of heterosexual marriage – is a sin. In July 2013, in response to a reporter's question about the existence of an alleged "gay lobby" within the Vatican, Francis said: "Who am I to judge?"
The new remarks appear to go much further in embracing homosexuality as a sexual orientation that is designed and bestowed by God. It suggests that Francis does not believe that individuals choose to be gay or lesbian, as some religious conservatives argue.
The Guardian – May 20, 2018
Click here to read the entire article.
The post Pope Francis tells gay man: 'God made you like this' appeared first on Time For Families.

Source: Time for Families