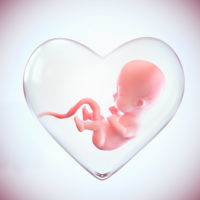 In a divorce, who gets custody of the embryos?
In a divorce, who gets the embryos? In the summer of 2014, a newly minted Phoenix lawyer named Ruby Torres had a whirlwind few weeks that would end up determining the course of her life. After being diagnosed with bilateral breast cancer in the late spring, Torres, then 33, met with a fertility specialist in early July to see if she could preserve her ability to have children before chemotherapy-induced menopause. She was told she had just one chance—just one fertility cycle—to extract eggs ahead of her urgently needed treatment.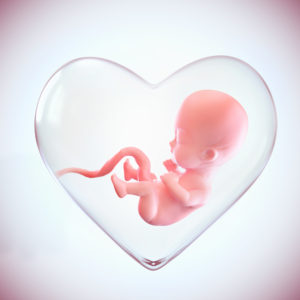 At the time, egg freezing was an iffy science; even after the advent of a flash-freezing process called vitrification, many unfertilized frozen eggs never survived the thawing process. Torres was advised to freeze embryos instead. Which meant she needed to find sperm. Immediately.
She had been dating a man named John Terrell for several years. They had a "good relationship"—at least in her eyes. Terrell initially declined to be Torres' sperm donor (jacking off into a cup at a doctor's office didn't appeal to him, she recalled), but he eventually agreed after he learned that Torres' ex-boyfriend had volunteered first. On a Friday in July, they signed a contract at a fertility clinic, which said that neither of them could use the embryos without the other's consent. At lunch a few days later, they made the "rash decision" to get married. At the Bloom Reproductive Institute in Scottsdale soon after, Torres' eggs were extracted and they made seven embryos together.
"I was happy that he had changed his mind," Torres told me on the phone in February. "He was the man I was in love with. He was the one I wanted to be with and wanted to be the father of my children."
In a divorce, who gets the embryos? Fast-forward two years later: The couple's relationship had collapsed. The split was not amicable. According to Torres, the tail end was marred by infidelity and domestic violence (a charge that Terrell denies). Even though she remembers Terrell verbally giving her the embryos, the fate of their genetic material became the center of their divorce trial in family court. The judge eventually ruled against Torres, deciding that they must be donated to a third party. When Torres appealed, the court came down in her favor, ruling that her right to procreate outweighed her ex-husband's desire not to. Then Terrell appealed the decision to the Arizona Supreme Court, which reversed the appeals court decision in late January: Torres cannot use the embryos without the consent of her ex-husband, and must donate them instead. Her hopes of having a biological child were permanently crushed.
Torres sees this as a simple issue, the right to have a baby: By denying her ownership of her embryos, she said, "you are taking my child from me."
That's one way of looking at it. Another way is through Terrell's eyes: He believes his right not to become a parent trumps her desire to become one. His relationship with Torres was never serious, he claimed; they only dated "on and off." According to family court testimony and a March phone call I had with his lead counsel at the Arizona Supreme Court, Eric M. Fraser, he married Torres to give her health insurance. He provided the sperm not because he saw a future with her, but because it was the "honorable thing," especially since her cancer diagnosis seemed like "basically a death sentence."
By the time their relationship ended, Fraser told me, Terrell was sure he did not want to create a baby with Torres. There was "no realistic way" he could have stayed out of that child's life; they had overlapping friends and lived in a small community where everyone knew each other. Plus, the courts could not waive child support responsibility. No matter how many times Torres requested a preemptive child support waiver for Terrell in the event that she used the embryos—and she did request that—there was no way he could be off the hook for payments in case she died or got sick or went to jail. Unlike sperm donation or many adoptions, this wasn't anonymous. Everyone would know he was the father.
According to estimates by reproductive endocrinologists, there may be about a million frozen embryos in the United States. There have been court battles over the fate of frozen embryos since the 1990s. But if the last few years are any indication, many more will become mired in divorce court. Torres and Terrell's case is one of a handful of similar ones that have continued to pop up around the country, all involving the fate of embryos created by a couple who were once together and now are not. Many of them hinge on whether the right to be a parent is more important than the right not to be. There have been judges in Connecticut, Massachusetts, Tennessee, New Jersey, and California who were swayed by arguments similar to Fraser's, and therefore ruled against the spouse seeking to use the embryos. Most publicly, last October a judge in Louisiana dismissed a lawsuit filed against the actor Sofia Vergara by her ex-fiancé, Nick Loeb, for possession of their embryos. These cases sometimes go the other way: Courts in Illinois and Pennsylvania awarded embryos to women because they had no other chance of having a biological child. Legal experts suspect that one of these embryo cases will eventually reach the U.S. Supreme Court, having huge implications for abortion, stem cell research, and in vitro fertilization.
vice.com, June 1, 2020 by Nona Willis Aronowitz
Click here to read the entire article.
The post Planned Parenthood – In a divorce, who gets custody of the embryos? appeared first on Time For Families.

Source: Time for Families