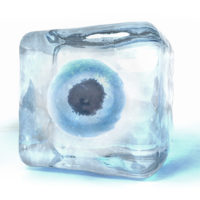 Frozen Eggs was supposed to be as revolutionary as birth control. It hasn't lived up to the hype — but it has still changed women's lives.
Frozen eggs – The potential for egg freezing to allow women to pause their biological clocks is one of the most astonishing developments of recent fertility science. The promise was thrilling: Women could enjoy more time to find the right partners, break up with the wrong ones and become emotionally and financially ready to become mothers.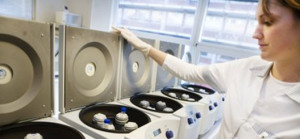 Enthusiasts even fantasized the technology would promote gender equality by giving women control over their fertility so that they wouldn't have to scale back their career ambitions during their 20s and 30s. "Freeze Your Eggs. Free Your Career" blared a 2014 cover of Bloomberg Businessweek.
When Facebook and Apple announced that same year that they would pay for egg freezing for employees in a "game-changing perk," Apple said in a statement, "We want to empower women at Apple to do the best work of their lives as they care for loved ones and raise their families."
Egg freezing was an act of self-care — and professional advancement — for the modern woman.
"All the talk in the beginning was about how egg freezing would be as big as the birth control pill and liberate women," said Janet Takefman, a reproductive health psychologist at McGill University in Montreal, who has counseled more than 200 women considering egg freezing.
And women responded to this promise. In 2009, the first year the Society for Assisted Reproductive Technology started collecting egg freezing data, 475 women went through the procedure, in which an average of 10 eggs are surgically removed and preserved in liquid nitrogen after 10 days of hormonal stimulation. In 2017, more than 9,000 women froze their eggs.
Now we have a chance to look back and ask: Did egg freezing live up to its hype?
The most obvious question is whether egg freezing worked by allowing women to have children later. Although SART collects data on pregnancy rates using frozen eggs, it doesn't break out whether women had frozen them as part of in vitro fertilization treatment or fertility preservation during illness, or to delay childbearing. So I contacted four fertility clinics that have been in the field the longest to find out. (I froze my eggs at two of them and haven't yet thawed.)
nytimes.com, by Sarah Elizabeth Roberts, December 21, 2019
Click
here
to read the entire article.
The post Opinion – What Happened to All Those Frozen Eggs? appeared first on Time For Families.

Source: Time for Families