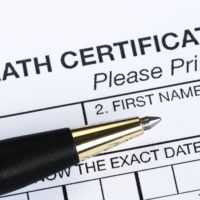 New Yorkers who didn't identify as male or female in life will no longer be labeled as such in death, the Health Department announced Tuesday by introducing nonbinary death certificates.
Beginning in January, the roughly 54,000 death certificates the department issues each year will have a third gender option — "X" — or nonbinary death certificates, in addition to male and female markers.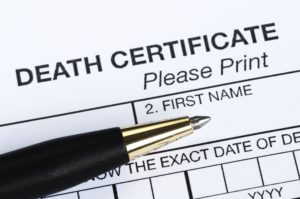 Trans men and women will still be identified as male or female on their death certificates, according to a spokesperson for the department.
City Council Speaker Corey Johnson called the move "another valuable step to honor the identity of those who have passed." First Lady Chirlane McCray applauded the change as "a clear message to nonbinary New Yorkers that we respect and honor their fundamental rights in every phase of life."
Records like amended birth certificates, statements from the deceased person, medical records and other documents could all be used to determine the deceased person's gender identity, along with input from the decedent's loved ones, health officials said.
"What might appear like a small change to some, is in fact everything to many," said City Council member Carlos Menchaca. "In death as in life, we want dignity and respect."
The department will also allow families to apply for retroactive changes to old death certificates.
The City Council voted in 2014 to ease requirements for gender identity changes to birth certificates. Previously, applicants had to submit a legal name change and provide evidence of "convertive" surgery. The new rule took effect in 2015, and more than 1,600 gender-revised birth certificates have been issued to New Yorkers since. So far this year, 362 people have applied for a gender change on their birth certificates.
BrooklynEagle.com, December 19, 2019 by Alex Williamson
Click here to read the entire article.
The post NY Health Department to begin issuing nonbinary death certificates in 2020 appeared first on Time For Families.

Source: Time for Families