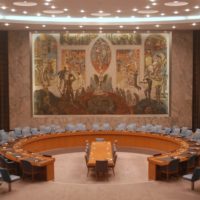 New York State Legalizes Gestational Surrogacy
A protracted battle over the future of compensated gestational surrogacy in New York was resolved on April 2 when state lawmakers approved a budget that included legislation proposed by out gay Manhattan State Senator Brad Hoylman and Westchester Assemblymember Amy Paulin that legalizes gestational surrogacy once and for all.
Although New York was one of just a small handful of states that had yet to legalize the practice, which entails a surrogate carrying a baby who has no biological relation to her, the campaign to pass such legislation in the state was stymied last year by concerns that the surrogates who carry babies — as well as those women donating eggs — were not afforded sufficient protection and rights. The bill put forth by Paulin and Hoylman, who had his two daughters via surrogacy, cleared the upper chamber last year but never reached the Assembly floor following resistance from some women in the lower chamber, including out lesbian Assemblymember Deborah Glick, who told The New York Times that gestational surrogacy was "pregnancy for a fee, and I find that commodification of women troubling."
Among other issues with last year's bill, Glick and others expressed uneasinessabout the reality that most working people could not afford to spend tens of thousands of dollars to have children through gestational surrogacy. The bill primarily benefits wealthier individuals in addition to those who are looking for financial compensation by donating eggs or carrying babies.
Hoylman, however, told Gay City News in February that he hopes the push towards universal healthcare means that such reforms could eventually alleviate some of the healthcare costs of surrogacy.
The dispute over the future of surrogacy in the state continued into this year when Manhattan State Senator Liz Krueger and Assemblymember Didi Barrett of Dutchess and Columbia Counties introduced a separate surrogacy bill that would have included, among other provisions, a controversial eight-day window during which the surrogate and intended parents would share legal responsibility for the child — raising questions about whether the surrogate might refuse to turn the child over or seek some ongoing legal relationship with them — something Hoylman described in a February interview with Gay City News as a "non-starter."
The eight-day window was not included in the final version of Hoylman and Paulin's bill, but some elements of Krueger's legislation appear to have been incorporated, such as additional protections for the surrogate and the egg donor. Hoylman and Paulin had long defended their own bill as boasting the "strongest protections in the nation for surrogates" by placing significant responsibility on the intended parents to pay for her healthcare, legal representation, and other costs tied to the pregnancy. Additional protections for egg donors were also included in this year's bill.
By Matt Tracy, Gay City News, April 2, 2020
Click here to read the entire article.
The post New York State Legalizes Gestational Surrogacy appeared first on Time For Families.

Source: Time for Families