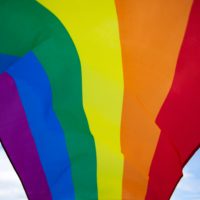 A survey found that 5.6 percent of adults described themselves as L.G.B.T. in 2020, up from 4.5 percent in 2017.
A Gallup survey released Wednesday has found that more adult Americans are identifying as L.G.B.T., a shift that pollsters see as driven, at least in part, by people in younger generations who are more likely to consider themselves to be something other than heterosexual.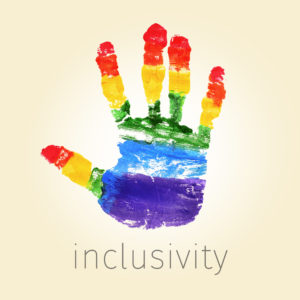 The poll found that 5.6 percent of adults identified as lesbian, gay, bisexual or transgender, rising from 4.5 percent in 2017, the last time Gallup reported an annual update. The poll also found that more than half of L.G.B.T. adults identified as bisexual.
One in six adults in Generation Z, people born between 1997 and 2002, identify as L.G.B.T., the poll found. The growth in Americans who identify as L.G.B.T.Q. is likely to continue to increase, Gallup's senior editor, Jeffrey Jones, wrote in announcing the results. That is because those in younger generations are more likely than those in older generations to to consider themselves L.G.B.T., he said.
Americans have been more supportive of equal rights for L.G.B.T.Q. people, Mr. Jones said, prompting an increase in people who identify themselves as L.G.B.T.
"I think the findings prove that visibility and acceptance, when combined, will bust out closet doors," said Sarah Kate Ellis, the president and chief executive of GLAAD, an L.G.B.T.Q. media organization and advocacy group.
The survey was based on more than 15,000 interviews conducted throughout 2020 with Americans in all 50 states and the District of Columbia who were 18 or older. Those surveyed were interviewed by both cellphone and landline. They were asked: "Which of the following do you consider yourself to be? You can select as many as apply: straight or heterosexual; lesbian; gay; bisexual; transgender."
Gallup said the poll's margin of error was plus or minus one percentage point for all adults, and plus or minus five percentage points for L.G.B.T. adults.
The identity question in the most recent poll was more detailed than in previous years, Mr. Jones said. Respondents answered their precise sexual orientation instead of answering "yes" or "no" to whether they identified as L.G.B.T.
The Supreme Court has made several landmark rulings in the past decade, adding to a more supportive climate for L.G.B.T.Q. people. In 2013, the court ruled that married same-sex couples were entitled to federal benefits. In 2015, the court ruled that same-sex marriage was a nationwide right. Most recently, it ruled in June that civil rights law protected gay and transgender workers.
NHYTimes.com, by Christina Morales, February 25, 2021
Click here to here the entire article.
The post More Adult Americans Are Identifying as L.G.B.T., Gallup Poll Finds appeared first on Time For Families.

Source: Time for Families