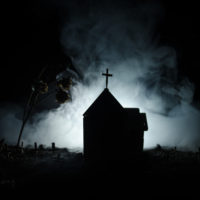 Under an agreement to be voted on in May, a new "traditionalist Methodist" denomination would split over same-sex marriage and continue to ban same-sex marriage and gay and lesbian clergy.
Methodist split over same-sex marriage – A group of leaders of the United Methodist Church, the second-largest Protestant denomination in the United States, the United Methodist Church, announced on Friday a plan that would formally split the church, citing "fundamental differences," a split over same-sex marriage after years of division.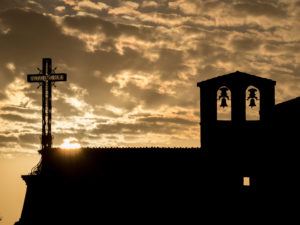 The plan would sunder a denomination with 13 million members globally — roughly half of them in the United States — and create at least one new "traditionalist Methodist" denomination that would continue to ban same-sex marriage as well as the ordination of gay and lesbian clergy.
It seems likely that the majority of the denomination's churches in the United States would remain in the existing United Methodist Church, which would become a more liberal-leaning institution as conservative congregations worldwide depart.
A separation in the Methodist church, a denomination long home to a varied mix of left and right, had been brewing for years, if not decades. It had become widely seen as likely after a contentious general conference in St Louis last February, when 53 percent of church leaders and lay members voted to tighten the ban on same-sex marriage, declaring that "the practice of homosexuality is incompatible with Christian teaching."
"We tried to look for ways that we could gracefully live together with all our differences," Bishop Cynthia Fierro Harvey of Louisiana said. After last year's conference, she said, "it just didn't look like that was even possible anymore."
In the months following, Bishop Harvey and 15 other church representatives came together in an informal committee that determined separation was "the best means to resolve our differences, allowing each part of the church to remain true to its theological understanding."
The United Methodist Church is only the latest denomination to be roiled with intense and exhausting theological disputes over the place of L.G.B.T. members and clergy. Such fights have led to an exodus of congregations from Presbyterian and Episcopal churches in recent years, and pushed young evangelicals and Catholics to leave the pews as well.
Representatives from the Methodists' wide-ranging factions, including church leaders from Europe, Africa, the Philippines and the United States, hammered out the separation plan during three two-day mediation sessions held at law offices in Washington. The negotiations largely centered on how to allocate the church's significant financial assets and how to craft a separation process.
Once the agreement is written in more granular detail, it must be approved when the denomination meets for its global conference in Minneapolis in May. The initial response from some conservatives and liberals after the announcement suggests its passage is likely.
NYTimes.com by Campbell Robertson and Elizabeth Diaz, January 3, 2020
Click here to read the entire article.
The post Methodist Split Over Same-Sex Marriage – United Methodist Church to Divide appeared first on Time For Families.

Source: Time for Families