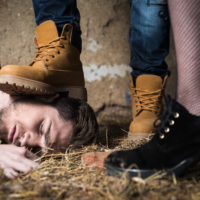 In the hallways of a rural Oregon high school, gay and lesbian students were taunted with homophobic slurs. In the cafeteria, students pelted a transgender student with food.
And when gay and lesbian students got into trouble, the school's principal assigned a specific punishment just for them: readings from the Bible.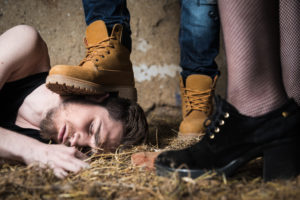 Students detailed those allegations in recent state investigative reports into the North Bend School District, a coastal area about 100 miles north of California. In the reports, gay and lesbian high school students described years of harassment and bigotry from school employees and other students, and a deeply religious culture that silenced their complaints.
The two reports, completed in March by an investigator in the Oregon Department of Education and made public this month, found that top officials in North Bend had for at least the past two school years fostered hostile conditions for gay and lesbian students, hesitated to intervene after reports of sexual harassment and retaliated against a school counselor who had cooperated with the state investigation.
The state found "substantial evidence" of discrimination against lesbian, gay, bisexual and transgender students at North Bend High School. "The department finds that discrimination on the basis of sex and sexual orientation may have occurred," the investigator wrote.
In schools across the country, L.G.B.T. students are more likely to be bullied and suffer depression than their straight peers, studies have found. It is no different in Oregon, gay and lesbian activists said, despite the perception of the state, and particularly places like Portland, as a progressive paradise.
In the state reports, the district denied that students had been mistreated and said that when they had reported cases of harassment, it resolved them promptly and appropriately.
School officials initially denied that students were required to read the Bible as punishment. But they later told investigators it was true, adding that they handed down the punishment not to promote a religion but "to assist students in understanding the effects of certain behaviors."
The state ordered North Bend in March to settle with a pair of female students whose complaints to the State Department of Education led to the investigation. But no deal was reached, so the state has scheduled a hearing on May 24 with both sides to help mediate a resolution.
North Bend's superintendent, Bill Yester, said Wednesday that the district disputes many of the state's findings and will present its evidence at the hearing. He said the Bible was used as punishment only once.
by Matthew Haag, New York Times, May 17, 2018
Click here to read the entire article.
The post L.G.B.T. Students in Oregon Were Bullied and Forced to Read Bible, Report Says appeared first on Time For Families.

Source: Time for Families