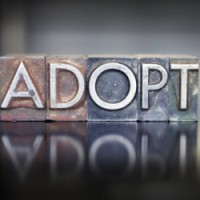 Nearly two dozen kindergartners gave testimonials in a Michigan courtroom about how much they loved the soon-to-be-adopted boy.
The 5-year-old boy, wearing a blue vest and a maroon bow tie, sat on a swivel chair in front of a judge as his kindergarten classmates filled two rows of courtroom seats behind him. The students held rulers adorned with paper hearts — the theme being "love rules."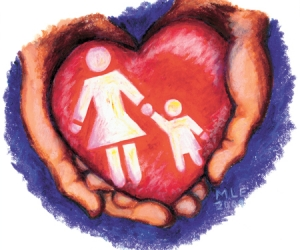 The boy, Michael Clark Jr., was one of 36 children to be adopted on Thursday during Kent County's 23rd annual adoption day in Grand Rapids, Mich.
Twenty-one kindergartners and several parents, teachers and school administrators attended Michael's hearing, said Carlye Allen, the principal of Wealthy Elementary School, where Michael is a student.
He invited his teacher and classmates to the ceremony because, he said, he wanted his whole family to be there on his special day, Ms. Allen said.
Judge Patricia Gardner, the presiding judge of the 17th Circuit Court's family division and founder of the county's adoption day, asked all the people in the courtroom to stand up and say what they loved or appreciated about Michael, Ms. Allen said.
One boy declared, "Michael is my best friend."
Another child stood and said, "I love Michael."
David Eaton, Michael's adoptive father, said he started tearing up listening to the children's testimonials. Michael seemed touched too, though it was hard to tell with a child that age, he said.
"He was in his swivel chair up front, swiveling around and facing his classmates," Mr. Eaton said. "He felt like a king of a castle on that day, just loving it."
After the official documents were signed, the kindergartners waved their handmade heart signs in the air. They were bumping in their seats with excitement, and all the adults were "extremely emotional," Ms. Allen said.
"I think he understands that this means he has a permanent home now," Mr. Eaton said. "He's not going to be taken away."
NYTimes.com by Maria Padilla, December 7, 2019
Click here to read the entire article.
The post Kindergartner Invites His Entire Class to His Adoption Hearing appeared first on Time For Families.

Source: Time for Families