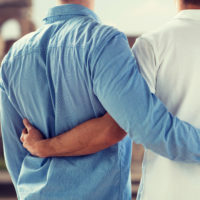 Italy's highest court of appeal ruled on Wednesday (May 8) that a gay dads cannot register as co-parents to their two children.
The gay dads from the northern Italy city of Trento Italy, who have not been identified, had their children in Canada with the help of an egg donor and a surrogate.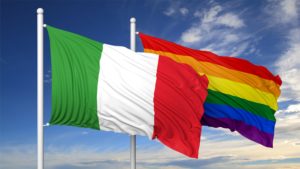 Both men are named as fathers on the children's birth certificates but the top court ruled that only the biological father will be registered as a legal parent, while his partner will have to apply to adopt.
Surrogacy is illegal in Italy in all circumstances, including for heterosexual couples, and one politician even described it as a "sex crime." It can be punished with up to two years in prison, but a legal grey area surrounds the status of couples who have children through surrogacy abroad—while gay dads in Italy  won't be prosecuted, the legal recognition of their children is often fraught with legal challenges.
Alexander Schuster, a lawyer who helped to represent the family, expressed disappointment with the overall ruling and its understanding of surrogacy. However, he noted a silver lining in the way the ruling was more concerned with the matter of surrogacy than the parents' sexual orientation.
"This is certainly positive, because it demonstrates that the legal problem did not depend on the fact that a gay couple was involved," he told Italian newspaper La Repubblica on May 8.
According to The Local, Schuster also said that the family had a "high probability of success" if they took their case to the European Court of Human Rights.
The ruling may be in violation of the European Convention on Human Rights, specifically Article 8 (which grants the right to privacy and family life) and Article 14 (which establishes the prohibition against discrimination).
In 2018 a same-sex Polish couple in the same situation used these articles when taking their case to the European Court of Human Rights and won the right register both parents legally.
pinknews.com by Lily Wakefield, May 9, 2019
Click here to read the entire article.
The post Italy won't let gay dads register as co-parents to babies appeared first on Time For Families.

Source: Time for Families