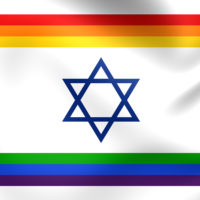 Assistant chief justice indicates it's time to widen access to additional family units; ruling delayed for 6 months
The High Court of Justice in Israel has said gay people have the right to become parents through surrogacy, giving campaigners hope of amending legislation that makes only a man and woman eligible.
However, a final ruling has been delayed for six months.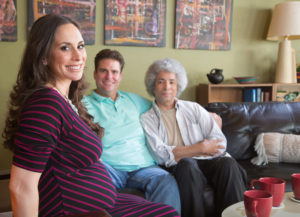 Assistant Chief Justice Salim Joubran on Thursday told gay couples, single women and advocacy groups who petitioned the court that it was time for "widening access to surrogacy in Israel to additional family units which are not included today," according to documents seen by AFP.
"I find it hard to agree with a situation which prevents single people and same-sex couples fulfilling their right to become parents through surrogacy agreements," he said.
"I myself cannot see any justice in giving preference to heterosexual parenting over same-sex parenting," added Joubran, whose comments in court came the same day as thousands attended a Gay Pride parade under police protection in Jerusalem.
But Joubran, in his last decision before retiring from the bench, postponed for six months a ruling on the suit, in order to allow a new draft law, currently before parliament, to be finalized.
"The time is not yet ripe to rule on the petitions in light of the legislative process in process in parliament," he said.
The new bill has passed its first reading and is now before a committee preparing it for its second and third readings.
As it stands, the draft still bars same-sex couples and single gay men, but it would extend surrogacy to single women on condition that the host is genetically related to the woman whose eggs are implanted into her.
The judge said the bill was likely to be amended at the committee stage to reflect at least some of the concerns raised by the petitioners, and the court could then make its ruling based on the final document.
BY AFP AND TIMES OF ISRAEL STAFF August 4, 2017
Click here to read the entire article.
The post Israel High Court says it's in favor of surrogacy for same-sex couples appeared first on Time For Families.

Source: Time for Families