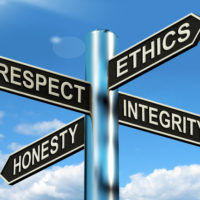 My husband and I are gay and are exploring the possibility of having children using an egg donor and a surrogate mother.
Sometimes when we mention this in conversation, people ask us, in a chiding tone, Why don't you adopt? They often then argue that with so many children in need of good homes, it would be ethically superior for us to adopt, instead of spending a small fortune so we can have children to whom we are genetically tied. In addition, there are ethical issues related to paying women for their eggs or paying women to carry our children as surrogates. Are we acting unethically — or at the least selfishly or self-indulgently — in pursuing biological children instead of adopting orphans who could benefit from what (we like to think) would be a good home? David Lat, New York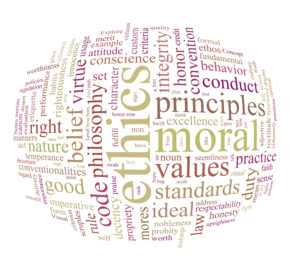 Anybody who is contemplating having a baby, by whatever means, could be adopting a child instead. If those who chide you include people who have biological children themselves, you might want to point this out. Come to think of it, your friends who don't have children are also free, if they meet the legal requirements, to adopt.
Every child awaiting adoption is someone who could benefit from parental volunteers. There is no good reason to pick on you.
The path you have chosen, it's true, mixes commerce and reproduction through egg donation and surrogacy. But while acquiring an egg and then working with a surrogate mother are transactions with ethical risks, they can each be conducted in morally permissible ways. The main concerns I would have are avoiding exploitation — so you need to make sure that the donor and the surrogate are acting freely and are fairly compensated — and taking care that your understanding with the surrogate mother is clearly laid out in advance. But any responsible agency that assists you in this should cover these bases.
Wanting a biological connection with your child is pretty normal: We evolved to pass on our genes, after all, even if we're free to give Mother Nature the side-eye. There are also things you can more likely do for children to whom you're biologically related — notably, on the organ-donor front. So while it would be terrific if you adopted, it's no more incumbent on you than it is on any other potential parents.
I've worked as an educator and administrator in public schools for over a decade. During this time, I have served as a character witness and written letters on behalf of students who have been arrested. In certain cases, these students have been charged with violent offenses. I often found myself in heated arguments with a loved one over these acts of advocacy, specifically because court proceedings typically take place during the day, which requires me to have someone cover my duties at school. I feel that this advocacy is justified because I am an adult who has invested deeply in the development of the children and knows who they are outside of their offenses. Is it ethical for school staff members to offer their time and efforts to support students charged with violent crimes? Name Withheld
You're presumably talking about helping the courts to understand the social and educational contexts of students accused of crimes. You're permitted to testify when the courts find this information relevant in deciding what to do with young offenders. In doing so, you're helping the courts make what are often very difficult decisions. As long as your advocacy is truthful, it can be a valuable contribution. Asking colleagues to cover for you when you're doing a public service would seem entirely acceptable; they have good reason to support what you're doing — and because of that, you should be willing to cover for others when they do the same.
Let me address an issue you haven't raised: The fact that a student on whose behalf you speak could receive a lighter sentence may upset his or her victims or their families. If the court is doing its job properly, however, the sentence is lighter only because its decision would have otherwise been based on a less complete picture. There is, of course, a question of fairness here, because many young offenders don't have the advantage of a teacher willing to speak up for them. But you wouldn't contribute to the overall justice of the situation by denying helpful information in one case on the grounds that it's unavailable in many others. If you want to help with that problem, you might try to persuade your union to develop ethical guidelines for conducting this form of advocacy.
NYTimes.com, By Kwame Anthony Appiah February 10, 2016
Click here to read the entire article.
The post Is It Selfish for a Gay Couple to Have Kids via Surrogacy? appeared first on Time For Families.

Source: Time for Families