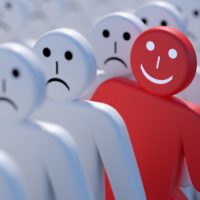 Pixar's OUT – Cartoons have always been queer — if you knew where to look, says animator Steven Clay Hunter.
"Just think about the number of times Bugs Bunny was in drag," Hunter jokes.
He has a point. As a kid, I was always looking for queer signals between the lines in cartoons. I found them in places ranging from the same-sex marriage dynamic between chipmunks Chip and Dale to the lesbian-empowerment undertones in "Josie and the Pussycats." Most of the time I had to search very hard.
"That was all about subtext then," Hunter says. "Now, it's on the surface."
The 51-year-old animator made a gay coming-out story the core of "Out," a nine-minute Pixar Sparkshorts film that is the first by the studio to feature an openly gay main character and story line. Pixar previously included a character voiced by queer actor Lena Waithe in 2020's "Onward" who mentions her girlfriend in a scene, and there was a blink-and-you-miss-it possible lesbian couple in 2016's "Finding Dory." But "Out," released May 22 on Disney Plus, quickly became a much-discussed topic in the LGBTQ community because we had never seen anything like it intended for a mainstream audience.
"I wanted to make something my 7-year-old self could look at and say, 'Oh, that's me,' and not play those guessing games," says Hunter, "to not have to fill in the blanks in your head."
Datebook.com, by Tony Bravo May 30, 2020
Click here to read the entire article.
The post How Pixar's 'Out' tells a universal gay story appeared first on Time For Families.

Source: Time for Families