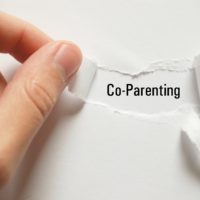 Co-parenting families are drawing on the resiliency that comes from living on the margins in the Coronavirus pandemic.
Co-parenting families are drawing on the resiliency that comes from living on the margins in the Coronavirus pandemic. Four months ago, Lisa Lo, from Calgary, separated from the father of her two young children, ages two and five, in part because she wanted to open her marriage to relationships with both men and women.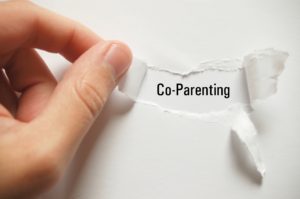 Lo, whose name has been changed to protect her family's privacy, is polyamorous, and she's had three relationships since her separation, one of which has ended, and two of which have been complicated by pandemic living arrangements.
Some of these relationships have brought big feelings, but through it all, Lo is mindful of keeping an emotional balance for her kids, who spend most of their time with her. "They pick up on my emotions," she said. "If I'm happy, they're happy. If I'm stressed and upset, then they're stressed and upset."
But that was all pre-pandemic: "Now, dating has been put on hold," she told HuffPost Canada. Lo's priorities are different these days. She is very much focused on the challenges COVID-19 poses to all multi-household families: creating consistent self-isolation protocols, navigating the handing-off of children, communicating in a time of stress, finding legal counsel.
To create a situation that worked for everyone, Lo had to have hard conversations with her ex-husband about whether to integrate any of her existing polyamorous relationships into their isolation cohort.
They settled on Lo living with one somewhat-ex-partner (it's complicated). They are also still employing a nanny in both households, in part, because this is supportive of Lo's mental health. The negotiations about child schedules and hand-offs between households have been complex.
Lo has also been challenged by some of her loved ones about having non-immediate family members in her household "pod" during the pandemic. But, she was able to take that in stride.
She said being queer has given her a lot of practice with tough discussions: "I'm used to being outspoken about things that are unconventional. I'm done being in the closet about anything."
Rachel Farr is an assistant professor of Psychology, and she runs the FAD (Families, Adoption, and Diversity) research lab at the University of Kentucky. She said that for LGBTQ2 families, this pandemic both feeds into existing patterns of resilience and creates new ones.
"Some of the emotional dynamics I think are true for any family trying to negotiate [this pandemic]," she told HuffPost, "but there are added layers of sensitivity and vulnerability for queer families, who also face stigma and various forms of silencing through institutional discrimination or lack of legal protections."
Huffingtonpost.ca by Brianna Sharpe, April 23, 2020
Click here to read the entire article.
The post How Co-parenting Has Equipped Queer Families To Handle The Coronavirus Pandemic appeared first on Time For Families.

Source: Time for Families