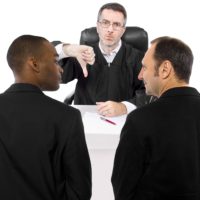 The Georgia Senate on Friday morning passed a bill that would allow adoption agencies to refuse to place children with same-sex couples based on their religious beliefs.
The bill would also prohibit the Georgia Department of Human Services from taking "adverse action" against such agencies. The bill passed along party lines 35-19 and will now head to the House for consideration.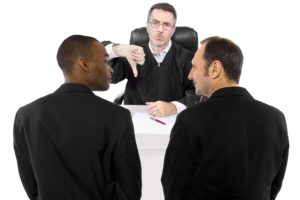 Senate Bill 375, called the "Keep Faith in Adoption and Foster Care Act," was introduced earlier this month by state Sen. William Ligon (R-Brunswick), who added similar language to an adoption overhaul at the end of last year's legislative session, causing the bill to stall. A Senate Judiciary sub-committee met on Feb. 8 to take up the bill, moving to send it on to the full committee, which passed the bill on Feb. 20.
Senators debated the bill for over an hour, and the 2015 Supreme Court decision on same-sex marriage was a hot topic throughout, with several senators who support the bill quoting directly from the ruling.
Sen. Ligon and other supporters of the bill continued to try and make the case that passage of the bill would lead to more adoption opportunities in the state and not less.
"This bill does not prevent anyone from adopting," Ligon said emphatically at one point.
Sen. Ligon and Sen. Jen Jordan (D-Atlanta), who beat an anti-LGBTQ Democratic opponent to win her state Senate seat in December, got into a lively discussion on the merits of the bill. Jordan questioned the need for the bill, confirming with Ligon that there are is no record of adoption agencies being discriminated against in Georgia because of their faith. Jordan then repeated a point brought up by State Sen. Elena Parent (D-Atlanta) during Tuesday morning's Senate Judiciary Committee hearing — that the concern these agencies have is based on a feeling rather than facts.
"It's not based on feeling," Ligon responded. "They want to have the assurance that they'll be able to exercise their fundamental right to practice their faith."
State Sen. Fran Millar (R-Atlanta) spoke in favor of the bill, saying that it would broaden opportunities for children in foster care.
"I'm tired of watching [the state] fail in certain areas and we have failed foster children," Millar said. "The statistics [Ligon] read are true. If this broadens the opportunities for people to love them and raise them, then by God I'm going to vote for it."
State Sen. Nan Orrock (D-Atlanta) pointed out that LGBTQ people also have religious beliefs.
by Patrick Saunders, gavotte.com, February 23, 2018
Click here to read the entire article.
The post Georgia Senate passes anti-LGBTQ adoption bill appeared first on Time For Families.

Source: Time for Families