France moves to make reproductive technology legal for all
Isabelle Laurans and her boyfriend tried for years to have a baby. When nothing else worked, they decided to try France reproductive technology in the form of in vitro fertilization, or IVF.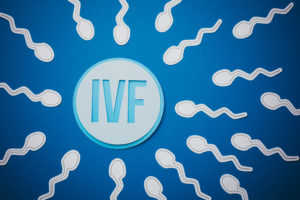 But halfway through the process, Laurans' boyfriend changed his mind. He dumped her the day they were supposed to make the embryo in the lab.
Laurans says she doesn't remember most of what went through her mind that day. What she does recall is the overwhelming fear that she'd never get to be a mom.
"I was 38. I knew it would be perhaps too late for me if I waited for a new relationship," she said.
That same day, Laurans says she was on the internet, looking for a Plan B.
"I didn't want to risk missing out on becoming a mother altogether," she explained.
So, Laurans decided to get IVF on her own.
One problem, though: In France, single women aren't allowed to get IVF. They're also not allowed to freeze their eggs or get artificial insemination. Lesbian couples are also denied access to assisted reproductive technologies. French law only permits these treatments to women in long-term, heterosexual relationships, putting France at odds with most of its European neighbors (though Germany has similar restrictions).
And so in 2015, Laurans traveled to Belgium to get the treatment. She gave birth to a baby girl, Charlotte, later that year. Laurans says she was lucky to be able to do it.
"It was expensive … and it wasn't easy," she said. She had to go through two rounds of IVF. It cost her about $5,500 in all. That might seem cheap to Americans who can pay between $10,000-$15,000 per IVF cycle, depending on insurance coverage. But in France, if Laurans had still been with her boyfriend, the treatment would have been free.  
www.PRI.org – October 18, 2019, by Sarah Birnbaum
Click here to read the entire article.
The post France moves to make reproductive technology legal for all appeared first on Time For Families.

Source: Time for Families