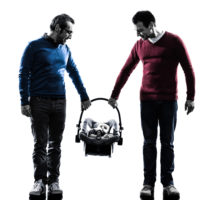 Fertility Benefits – These companies are adapting to workers' needs, from shipping breast milk home to paying for gender transition.
Jackie Geilfuss recently submitted an unusual expense report to her employer: $6,285 for the purchase of sperm.  Some employers are covering fertility benefits.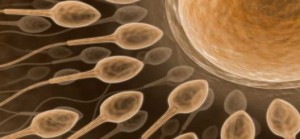 Geilfuss and her wife are planning to have a baby. As a same-sex couple, they face thousands of dollars in costs to conceive a child, including the expense of donor sperm. Struggling with the financial burden, they turned to friends and family for help. Then, a few months ago, Geilfuss' employer announced it would start reimbursing employees up to $20,000 for nonmedical costs to have children.
"This benefit is life-changing for us," says Geilfuss, who helps employees manage the implementation of new systems at Akamai Technologies, an Internet services and technology company in Cambridge. "We were ready to be parents a long time ago, but it wasn't something we felt was feasible. We weren't in a financial position to do that." Geilfuss and her wife, Jessica, began fertility treatments this month.
Akamai is among a growing number of local companies that have expanded their employee benefits beyond standard medical coverage, often looking at options to add through the lens of diversity and inclusion. Several large employers now offer new fertility benefits to help single people and same-sex couples start families. Some are adding supports for new mothers, or broadening coverage for people transitioning from one gender to another.
"It's a really hot topic," says Liz Spath, a Boston-based benefits consultant at the consulting firm Mercer. "They're looking to programs like this that really drive culture. Anything that's family-friendly and lets people bring their full selves to work is top of mind."
Expanding benefits can be expensive, but there are many potential advantages for employers that do, including recruiting and retaining talented workers, fostering a corporate culture that appeals to clients, and improving their rankings on job sites.
"It does play a role in helping candidates understand what we're all about and where we place value," says Sarah Sardella, senior director of global benefits at Akamai, which now reimburses employees for costs of surrogacy, donor sperm, and donor eggs.
BostonGlobe.com, November 14, 2019 by  Priyanka Dayal McCluskey
Click here to read the entire article.
The post Fertility Benefits – A look at the most generous employee benefits out there today appeared first on Time For Families.

Source: Time for Families