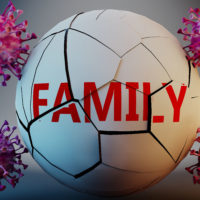 The Effect of COVID-19 on LGBTQ Family Planning is evolving and far reaching.  It is also temporary.
Effect of COVID-19 on LGBTQ Family Planning – The COVID-19 pandemic has affected us all in ways more numerous to describe.  Those of us with families have had to learn about home schooling, some the hard way (me).  Everyone has had to adjust to what essentially has become a home quarantine situation and the emotional effects of social isolation.  And we are all witness to the world going through a major change which will create a new reality for everyone when we emerge on the other side.  But we will emerge on the other side.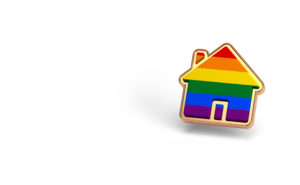 While I myself have experienced the loss of a friend due to the virus, as well as the infection of a family member, I know that we all are doing our best to maintain a sense of normalcy and peace within.  Practicing this type of self-care will help mitigate the effects of COVID-19 on LGBTQ family planning.
The effects of COVID-19 on LGBTQ family planning are very real.  I have said in the past that there are no accidental pregnancies in the LGBTQ community.  Everything is carefully thought out and planned in advance.  However, the COVID-19 virus has created specific and real-world disruptions to our ability to create families.
For example, those were using, or planning to use, an IVF clinic for either surrogacy, artificial insemination (AI), intrauterine insemination (IUI) or in vitro fertilization (IVF) procedures have experienced an actual shut down of normal operations.  The clinic administrators that I have spoken with are optimistic that once the virus is contained, or at least the infection curve has flattened, that they will resume normal operations.  For the time being, they are following ASRM guidelines.  But they will also be dealing with backlogs of patients and procedures that may cause further delay in your family building timeline. 

For lesbian couples who have thoughtfully chosen to use a clinic to assist in insemination, this delay is not only frustrating, it can also change the projected timeline of their families.  Even those couples who choose anonymous sperm donors will most likely have to wait an indefinite period of time to undergo AI or IUI procedures.  For those who choose known sperm donors, the essential DNA testing that is a prerequisite for clinic inseminations will also be on a delayed time schedule.
Gay male couples who are considering surrogacy are facing an even more complicated challenge.  First, there will inevitably be a delay in the embryo creation aspect of the beginning of their journey due to IVF clinic shutdowns.  If an intended parent already has embryos created, perhaps from a previous surrogacy journey, they may be in a better position.  However, they will also experience a delay in embryo transfer until restrictions on IVF clinic activities are lifted.  A silver lining is that they will be able to match with surrogates sooner, thereby shortening the time to pregnancy once those IVF restrictions are lifted.
Lesbian couples who choose a known sperm donor and home insemination may be the only group in our community who might not experience the delays discussed above.  However, these types of inseminations will not have the benefit of genetic testing and, for the safety and security of all parties, must have carefully prepared legal agreements in place and a second or stepparent adoption plan incorporated into that agreement.
For those in the midst of a surrogacy journey, perhaps awaiting their carrier to give birth, the effects of COVID-19 on LGBT family planning can be particularly frustrating due to travel and hospital restrictions.  Many hospitals are restricting the number of people who can be in a delivery room, particularly if they have traveled from an area that has been severely affected by COVID-19, like New York, Washington or California.  Be prepared for snags in the road and lots of patience.  You will go home with your child!  You may have to be flexible in your travel plans, i.e. be prepared for long drives instead of air travel.
For lesbian couples and gay men with surrogates who are pregnant, there is a limited study from Wuhan China showing that babies of mothers with the virus were not effected, meaning that there was no vertical transmission.
Couples considering adoptions are also at a bit of a standstill depending on where they live in the US.  Most state court systems have closed to all but "essential" proceedings.  While I would argue that adoptions are essential, the courts have determined that they are not.  I have several cases now awaiting the scheduling of finalization hearings that are simply on hold until the pandemic subsides.  This includes private placement adoptions and step or second parent adoptions.  This does not mean that making connections with birth parents must be put on hold, but the legal work that is required to effectuate the adoption may be delayed, causing additional anxiety.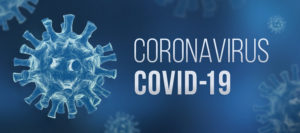 You may be asking what you can do to mitigate the effects of COVID-19 on LGBTQ family planning.  I know that I am.  Here are a few options that you can consider now.
Make sure that your Estate Plan is in place and up to date. Ask yourself, "Do I need a Will?"  If you have named guardians for children in your Wills, please review to make sure that they are current and correct.  If you have not created an Estate Plan, now is a good time to do the work to ensure that you have prepared for the unexpected.  Here is a list of the documents you should be considering for your estate plan.  We have also seen a relaxation of Notary laws allowing for online notarizations.  This can make the execution of documents much easier in certain states.
If you have been thinking about creating your family, now is a great time to do more research. Men Having Babies is a great resource for surrogacy.  "If These Ovaries Could Talk" is a wonderful podcast for all LGBTQ family planning.  This should include speaking with your friends who have had children to get their perspectives on the process.  It is also a really good time also to start thinking about the financial implications of having a family.  Many of us will be irreparably financially harmed by the COVID-19 pandemic.  Many of us will have to rethink the timelines we had anticipated would apply to our family planning journeys.  You may want to meet with a financial professional to discuss the best way to get your family plan back on track.
Practice self-care! Whether you have children or not, staying calm and finding peace in your heart will help you get through this.  While you might feel alone, you are not alone.  Reach out and find solace in your friends and family if you can.  Take walks if you can and get outside.  Remind yourself of what will be on the other side of this experience.
If you have specific questions about how to address the effects of COVID-19 on LGBTQ family planning and estate planning, and you think I can be of help, please do not hesitate to reach out to me.  Thank you for taking the time to read this and remember to breathe.
The post Effect of COVID-19 on LGBTQ Family Planning appeared first on Time For Families.

Source: Time for Families