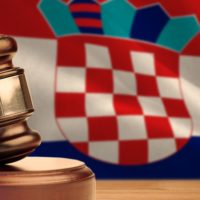 A Croatian gay couple are set to become foster parents after a landmark ruling by a Zagreb court, local media reported. The couple filed a lawsuit after authorities abruptly rejected their bid to foster children.
A Croatian court in Zagreb paved the way for a same-sex couple to foster children in Croatia, overruling a previous rejection by a child welfare center, according to Croatian media.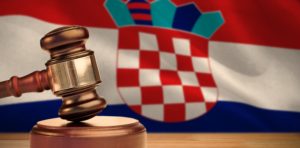 "We are overjoyed," one of the men, Ivo Segota, told the Jutarnji list daily.
Segota entered a so-called life partnership with Mladen Kozic in 2015. In 2017, they applied to become foster parents with the Zagreb Social Services Center.
"We were received very warmly and nicely … because Zagreb has a chronic deficit of foster homes, especially those who have the conditions and desire to foster several children, which forces the centers to separate biological siblings," Segota said.
Despite successfully passing multiple tests, the center unexpectedly broke off communication and eventually rejected their plea. The provided explanation, according to Segota, was that there were no legal conditions for them to become foster parents as a life partnership couple.
The couple appealed the decision to the Family Ministry, but their appeal was rejected. They then sued against the decision.
Under Croatian law, same-sex marriages are not allowed. Life partnerships are equal with heterosexual marriages in all aspects except one — adopting children. The couple's attorney, Sanja Bezbradica Jelavic, argued that keeping the two from becoming foster parents amounted to discrimination.
DM.com, December 20, 2019
Click here to read the entire article.
The post Croatian court allows gay couple to become foster parents appeared first on Time For Families.

Source: Time for Families