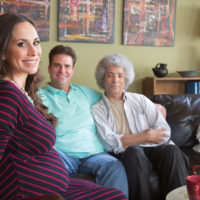 Commercial Surrogacy's Complicated Legal Picture
After trying to conceive through nine cycles of IVF, unsuccessfully, Alexis Cirel's doctor suggested she and her husband take a different route: a gestational surrogate and commercial surrogacy.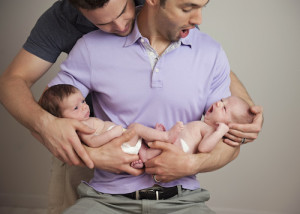 "It was a hard decision and it took months of introspection," says Cirel, an attorney in New York City. Ultimately, she agreed with her doctor. But surrogacy wasn't legal in her home state, and she worried about the risk that her "biological child would not be my legal child" under state law.
New York is currently one of three states (along with Louisiana and Michigan) that don't allow surrogacy contracts (though the remaining states vary greatly in their regulation of surrogacy) but may soon join the majority, with legislation on the table to make paid (aka commercial) surrogacy legal.
In the absence of a national policy, state legality issues date back to 1984, when a couple put an ad in the newspaper seeking a surrogate. Mary Beth Whitehead, of New Jersey, responded, and gave birth to Baby M. But everything soured when she wanted to keep the baby, which was conceived with her own egg. The New Jersey Supreme Court found that the payment to Whitehead was illegal, but ruled against her on the issue of custody: Baby M. went to the intended parents, though Whitehead received parental rights.
After the debacle, New York criminalized gestational surrogacy by fining parents and anyone who assists them, says Anthony Brown, New York-based founder of Time For Families Law, and the founding chairman of Men Having Babies, a nonprofit organization that educates gay men about surrogacy. The law was created to address traditional surrogacy (fertilizing the surrogate's egg), but was extended to prohibit gestational surrogacy, where the child has no genetic relationship with the surrogate, rendering any contracts for "altruistic" surrogacy void and all commercial surrogacy contracts illegal.
Many people think it's time to revisit the issue.
New York Gov. Andrew Cuomo recently launched a campaign to legalize gestational surrogacy, after a 2019 effort failed, and he has support from families, attorneys, LGBTQ rights groups, and even celebrities (Bravo's Andy Cohen was present for the campaign announcement).
"This antiquated law is repugnant to our values, and we must repeal it once and for all and enact the nation's strongest protections for surrogates and parents choosing to take part in the surrogacy process," Cuomo said in a statement.
The new legislation would create protections for surrogates so they could make their own health care decisions, including whether to terminate a pregnancy; would create legal protections for parents of children conceived by reproductive technologies such as artificial insemination and egg donation; and would eliminate barriers to second-parent adoption (a single visit to court to recognize legal parenthood while the child is in utero would suffice).
Many New Yorkers use surrogates but travel to other states to use them. Repealing the bill would simply make it easier and safer for everyone involved, Cirel says. She switched from her corporate law role to become a family law and matrimonial attorney after going through the surrogacy process, and she is a member of New York's Love Makes a Family Council, created in conjunction with the proposed law.
Romper.com, February 19, 2020 by Danielle Braff
Click here to read the entire article.
The post Commercial Surrogacy – a Complicated Legal Picture appeared first on Time For Families.

Source: Time for Families