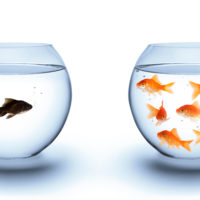 Civil rights groups are filing a lawsuit against the Trump foster care policies and the state of South Carolina, alleging the governments are making it easier for taxpayer-funded adoption and foster care agencies to discriminate against same-sex and non-evangelical couples.
Thursday's lawsuit from the American Civil Liberties Union (ACLU) and Lambda Legal was filed in the U.S. District Court for the District of South Carolina on behalf of a married lesbian couple. Eden Rogers and Brandy Welch were turned away by Miracle Hill Ministries, South Carolina's largest state-contracted, federally-funded foster care agency.  The suit targets Trump foster care policies.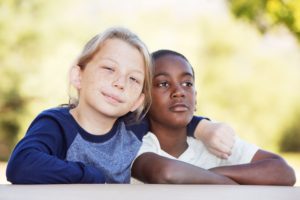 The lawsuit comes after the Department of Health and Human Services (HHS) earlier this year granted a waiver to a faith-based adoption agency in South Carolina that allows it to continue turning away same-sex and non-Christian couples while receiving federal money.
The ACLU and Lambda Legal said the federal waiver means the administration is condoning discrimination, and the lawsuit said the use of religious eligibility criteria is unconstitutional.
"This practice harms vulnerable children by denying them access to the loving families they desperately need and limits opportunities for would-be foster parents to participate in the public child welfare system on the basis of religion and sexual orientation," the lawsuit said.
According to the groups, in order to foster through Miracle Hill, a family must agree with Miracle Hill's "doctrinal statement," including "that God's design for marriage is the legal joining of one man and one woman in a life-long covenant relationship."
Miracle Hill has said they refer couples who do not meet their criteria to other agencies, but the lawsuit noted those other couples are offered only a limited set of options, and are excluded from the state's largest agency with potentially the most support to offer adoptive couples.
"Trump's HHS and South Carolina should not be permitting foster care agencies that receive taxpayer money to care for wards of the state to disqualify potential foster parents because they don't conform to a religious litmus test," said Currey Cook, counsel at Lambda Legal. "Agencies have no right to exclude families because of their faith or sexual orientation."
Recent reports suggest the administration is planning to release a new rule as early as this summer that would make it easier for federally-funded foster care facilities to deny services to same-sex couples.
TheHill.com, May 30, 2019, by Matthew Weixal
Click here to read the entire article.
The post Civil rights groups sue over Trump foster care policies appeared first on Time For Families.

Source: Time for Families