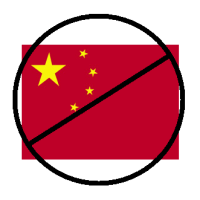 Political leader says changing law would go against "cultural traditions"
Barely three months after Taiwan solidified same-sex marriage rights, political leaders in Beijing are shutting down any discussion of extending those rights to the Chinese mainland.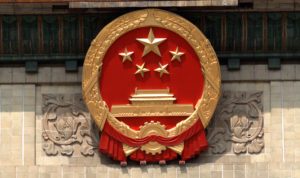 Zang Tiewei, a spokesperson for China's Parliament, told reporters during a recent press conference that Chinese law only allows for marriage between a man and a woman.
The discussion surrounding marriage rights in China is surfacing at a time of political uncertainty in Hong Kong, where protests have persisted for months over controversial extradition legislation and other political issues related to the future of the "one country, two systems" model under which the territory is governed.
Emboldened activists in Hong Kong have also set their sights on marriage rights in the former British territory, where a nonprofit organization called Hong Kong Marriage Equality was launched earlier this month, according to the South China Morning Post. Activists there are embarking on a campaign to educate Chinese people about LGBTQ rights and warm them up to the idea of same-sex marriage.
There have been some signs of progress for LGBTQ rights in Hong Kong in particular. China's Court of Final Appeal earlier this summer ruled that same-sex partners in the city can file joint tax returns and that gay civil servants have a right to spousal benefits like healthcare coverage.
But no such progress appears on the horizon on the mainland. Tiewei, according to Reuters, stated that existing law "suits our country's national condition and historical and cultural traditions. As far as I know, the vast majority of countries in the world do not recognize the legalization of same-sex marriage."
Evan Wolfson, who spent years at the forefront of the American fight for marriage equality as the founder and president of Freedom to Marry, isn't buying Tiewei's cultural justification for rejecting the rights of same-sex couples in China.
gaycitysnew.com by Matt Tracy, August 23, 2019
Click here to read the entire article.
The post China's Parliament Says No to Marriage Equality appeared first on Time For Families.

Source: Time for Families