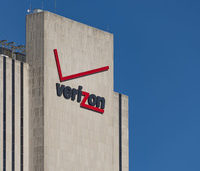 A New Jersey woman who had twins by a gestational surrogate has filed a discrimination suit against Verizon Communications because she was not allowed to take time off under the company's paid maternity leave policy.
Marybeth Walz of Red Bank said Verizon grants six to eight weeks of paid leave to women employees who become mothers through birth or adoption. Walz opted to use a surrogate because her uterus had been removed after she was diagnosed with cervical cancer in 2001. But the company refused to grant her paid leave, and instead required her to use vacation and sick days when the twins were born prematurely in November 2013, the suit said. As such, she suffers from a pregnancy-related disability because she is unable to become pregnant, her suit claims.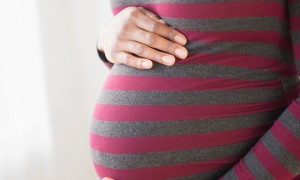 Granting paid leave to a woman who becomes a mother through surrogacy allows her to bond with her child, said Gaia Bernstein, a professor at Seton Hall University School of Law in Newark whose areas of study include reproductive technology and the law.
"There are more and more surrogate cases. I think the mothers [who use a surrogate] should get the same benefits as a mother who is adopting or an actual mother because they are the one taking care of the baby. The way they got the baby is irrelevant," said Bernstein.
The suit, Walz v. Verizon Business Network Services, accuses Verizon of sex, pregnancy and disability discrimination as well as retaliation and violation of the Family and Medical Leave Act. It was filed in federal court in Boston in September 2015, but Verizon moved to transfer the case to the District of New Jersey.
One of the boys, Thad, suffered a pulmonary hemorrhage and died one day after birth. The other, Jude, was diagnosed with a rare form of cancer and died six months later. While she was coping with the death of Thad, the serious illness of Jude and her own grief-related mental disability, she received a new job assignment that she contended was a demotion. And shortly after Jude's death, she was terminated from her job.
Walz's eggs were fertilized with an anonymous donor's sperm and transferred into the uterus of her sister-in-law in May 2013. Walz, her sister-in-law and her brother obtained a consent order from a North Carolina court, calling for Walz's name to be listed as the mother on the twins' birth certificates, with no name listed for the father. The order also severed the rights and responsibilities of Walz's brother and sister-and-law to the twins.
Walz said a Verizon human resources representative suggested she adopt the twins, to which she replied that she saw no need to adopt her own children, and was instead securing her rights through a consent order The human resources representative said "shame on you for doing it that way," and said the company would pay $10,000 in expenses if she adopted the children.
Verizon's handling of the case caused Walz extreme emotional distress and anxiety, she claims.
Lawyers for Basking Ridge-based Verizon, from Morgan, Lewis & Bockius, have moved to transfer the venue to New Jersey, and the case has been stayed pending a ruling on venue. The company maintains that the plaintiff, defendant and most of the witnesses are located in New Jersey and the only reason for the case to be in Massachusetts is that the plaintiff's lawyer is located there.
A Morgan Lewis attorney in Princeton, Michelle Silverman, did not respond to a request for comment.
Charles Toutant, New Jersey Law Journal
November 14, 2016
Click here to read the entire article.
The post Verizon's Bar on Paid Leave for Surrogate Births Prompts Bias Suit appeared first on Time For Families.
Source: Time for Families