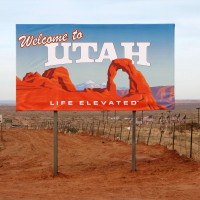 The substitute teacher was fired from a Utah public school. One of the boy's parents, Louis van Amstel of "Dancing With the Stars," wondered how she had become a teacher in the first place.
A substitute teacher at a Utah public school asked members of a fifth-grade class what they were thankful for before they left for Thanksgiving break.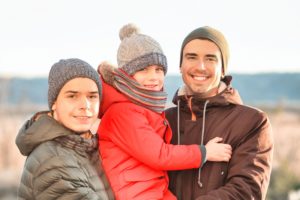 When one of the students answered that he was "thankful for finally being adopted by my two dads," the teacher retorted that "homosexuality is wrong," one of the boy's parents said in a video that has gotten widespread attention on social media. The teacher then told the student that it was sinful for two men to live together, the father said.
The substitute teacher was fired soon after, according to the staffing company that had placed the woman at the school, Deerfield Elementary in Cedar Hills, Utah.
The father, Louis van Amstel, who is known for his role on "Dancing With the Stars," wrote on Twitter and Facebook that his son, Daniel, 11, had been bullied by the teacher.
"It shouldn't matter if you're gay, straight, bisexual, black and white," Mr. van Amstel said in an interview on Sunday. "If you're adopting a child and if that child goes to a public school, that teacher should not share her opinion about what she thinks we do in our private life."
Mr. van Amstel, 47, credited three girls in the class with alerting the principal about the teacher's actions and with speaking up on behalf of his son, who he said didn't want the teacher to get in trouble.
"The woman, even when the principal said, 'Well, you're fired,' and escorted her out the door, tried to blame Daniel for what she said,'" Mr. van Amstel said.
NYTimes.com, December 2, 2019 by Neil Vigdor
Click here to read the entire article.
The post He Gave Thanks for His 2 Dads, Louis and Joshua van Amstel. His Teacher Condemned Gay Couples. appeared first on Time For Families.

Source: Time for Families