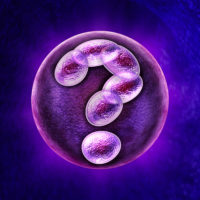 When patients come to Dr. Molly Quinn for infertility treatments like IVF, they usually aren't too interested in hearing about the possible downsides, she says. They just want to get pregnant.
Still, she always discusses the risks of procedures such as IVF. For example, there's an increased likelihood of twins or triplets — which increases the chances of medical complications for both moms and babies. And stimulating the ovaries to ripen extra eggs can, in a small number of cases, cause the ovaries to rupture.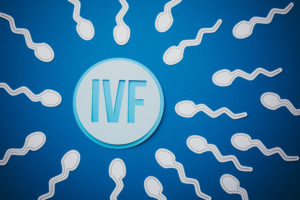 Quinn, an infertility specialist and assistant professor of obstetrics and gynecology at the University of California, Los Angeles, now has a new hazard to consider. According to research published this month in the Journal of the American College of Cardiology, children conceived through certain infertility treatments may be at a higher risk for cardiovascular disease.
Parents shouldn't panic, the study's authors say: The findings are preliminary, and the study cohort was fairly small. Still, they say, it means that families who used infertility treatments like IVF should be particularly vigilant about screening for high blood pressure in their children and help them avoid other cardiovascular risk factors, such as smoking, obesity and a sedentary lifestyle.
"Fertility clinics should really … counsel about potential risks for their kids," says Dr. Urs Scherrer, a visiting professor at the University of Bern in Switzerland and a senior author of the study.
Scherrer and his colleagues followed the health of children conceived through assisted reproductive technology for more than a decade. ART is an umbrella term that covers a number of different types of procedures, including in vitro fertilization, in which sperm and eggs are mixed in a lab dish, and intracytoplasmic sperm injection, in which sperm are inserted directly into eggs. Today, roughly 2 percent of all births in the U.S are conceived via ART.
In 2012, the same team of scientists published a major paper showing that 65 healthy kids born with the help of ART were more likely than their peers to have early signs of problematic blood vessels. The current study, comparing 54 of those original children with 43 age- and sex-matched peers, shows those early irregularities — signs of "premature vascular aging", the scientists say — persist into adolescence and young adulthood.
Kids in the study who were conceived via ART are now 16 years old, on average, but have blood vessels resembling those of middle-aged adults, the scientists found.
NPR.org, by Mara Gordon, September 19, 2018
Click here to read the entire article.
The post Do IVF And Other Infertility Tech Lead To Health Risks For The Baby? appeared first on Time For Families.

Source: Time for Families