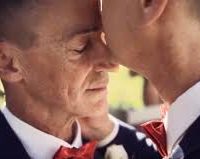 First Dance is a moving and very emotional advertisement targeting the Australian market and coming at exactly the right time.
First Dance – In what can only be described as a seminal moment in advertising to a market that needs it the most, Apple has produced this beautiful commercial for the new iPhone X – First Dance – incorporating images shot on the phone itself of same-sex wedding ceremonies.  The music is by Courtney Barnett and the emotion is pure love.  
Thanks to Apple for making First Dance, a groundbreaking advertisement at such a crucial moment in history.  And welcome Australia to the world of marriage equality!
Song: "Never Tear Us Apart" by Courtney Barnett: https://apple.co/2BOEqci
The post First Dance – Groundbreaking Advertisement from Apple appeared first on Time For Families.

Source: Time for Families