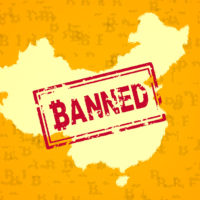 Driven by demand and in defiance of the law, China's surrogacy service is booming with countless women making a living by offering their wombs for hire.
A two-month investigation by The Paper, a state-run news website, offered a glimpse of the underground business luring women in rural villages away from their factory jobs to carry others' fertilised eggs to birth despite the China ban on surrogacy.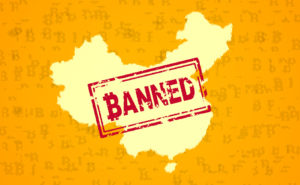 Couples pay anywhere between £40,000 to £114,000 for surrogacy, with agents claiming that they can guarantee the gender of the baby by testing the sex of the embryo or aborting babies of the unwanted sex, both of which are illegal practices in China.
"I make 3,000 yuan [£340] a month from a factory job," a masked and visibly pregnant woman said while being filmed by a hidden camera. "But I get nearly as much in living expenses [from being a surrogate]."
Another pregnant woman said: "You can make more than 100,000 yuan [£11,400] from each birth, something I would never be able to make in my whole life."
Because surrogacy is illegal in China, there is no definitive report on the scope of the black market. However, two factors appear to be driving the surge in demand. An estimated 15 million Chinese couples are thought to be infertile, a statistic blamed by some on pollution. Also, couples who have been trying for a second child since the country relaxed its one-child policy have found it hard to conceive because of their older age.
Other Chinese families want another baby after losing an only child. Last month, a 48-year-old woman gave birth to twins through IVF after her only child, a 24-year-old firefighter, died in an explosion in 2015. In 2010 a 60-year-old woman delivered twin girls after losing her adult daughter to gas poisoning.
The demand has left many hospitals overcrowded with couples seeking fertility treatments, which are legal in China. When this does not work, they turn to underground channels or go abroad for surrogacy.
The unregulated market is full of risks for both couples seeking the service and surrogate mothers, especially if a pregnancy goes wrong or if children are born with disabilities.
Still a conservative society, China frowns upon anyone using their body to make money. However, lured by the generous pay, poor Chinese women are increasingly being drawn to the business, especially after learning that they can make the money without having to sleep with the clients.
thetimes.co.uk by Didi Tang, January 1, 2018
Click here to read the entire article.
The post Surrogacy still big business in China despite national ban appeared first on Time For Families.

Source: Time for Families