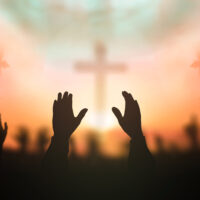 The decision comes as more cities and states require organizations to accept adoption applications from L.G.B.T.Q., gay, couples or risk losing government contracts.
One of the country's largest adoption and foster care agencies, Bethany Christian Services, announced on Monday that it would begin providing services to L.G.B.T.Q., gay,  parents nationwide effective immediately, a major inflection point in the fraught battle over many faith-based agencies' longstanding opposition to working with same-sex couples.
Bethany, a Michigan-based evangelical organization, announced the change in an email to about 1,500 staff members that was signed by Chris Palusky, the organization's president and chief executive. "We will now offer services with the love and compassion of Jesus to the many types of families who exist in our world today," Mr. Palusky wrote. "We're taking an 'all hands on deck' approach where all are welcome."
The announcement is a significant departure for the 77-year-old organization, which is the largest Protestant adoption and foster agency in the United States. Bethany facilitated 3,406 foster placements and 1,123 adoptions in 2019, and has offices in 32 states. (The organization also works in refugee placement, and offers other services related to child and family welfare.) Previously, openly gay prospective foster and adoptive parents in most states were referred to other agencies.
The decision comes amid a high-stakes cultural and legal battle that features questions about sexuality, religious freedom, parenthood, family structure and theology.
Adoption is a potent issue in both conservative Christian and gay communities. Faith-based agencies play a substantial role in placing children in new families. Meanwhile, more than 20 percent of same-sex couples with children have an adopted child, compared to 3 percent of straight couples, according to a 2016 report from the Williams Institute at U.C.L.A. School of Law. Gay couples are also significantly likelier to have a foster child.
NYTimes.com, March 1, 2021 by Ruth Graham
Click here to read the entire article.
The post Major Evangelical Adoption Agency Will Now Serve Gay Parents Nationwide appeared first on Time For Families.

Source: Time for Families