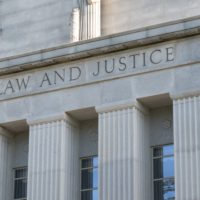 A district court said Wednesday that a case filed against the U.S. State Department for refusing to recognize the birthright citizenship of the son of a binational lesbian couple will go to trial, and he denied the government's motion to dismiss it.
The case, filed by Immigration Equality, the country's leading LGBTQ immigration rights organization, on behalf of Allison Blixt and her son Lucas Alexander Zaccari-Blixt challenged the U.S. State Department's refusing to recognize birthright citizenship in children of lesbian parents.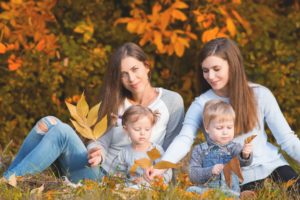 Blixt, who's American, met her wife, Zaccari, a citizen of Italy, when she was on vacation in New York City. They wanted to stay together, but because of the Defense of Marriage Act (which was later struck down), Blixt could not sponsorZaccari loved for a permanent visa, so they decided to move to London. They got married and started a family, giving birth to their two boys, Lucas and Massi.
They conceived their children using their own eggs and sperm from an unknown donor.
U.S. law allows American citizens to pass citizenship onto their children, even when they are born abroad. The State Department recognized Massi as a citizen because he had been conceived and carried by Blixt; but denied his brother Lucas the same birthright, because he had been carried by his other mother.
Immigration Equality stepped in and filed a complaint with the U.S. State Department in behalf of the Zaccari-Blixt family. The lawsuit, which was filed in Jan. 2018, claimed that the policy disregarded the dignity of same-sex marriages by the birthright citizenship of the children of married same-sex couples. The State Department responded to the lawsuit by opposing the group's demand that it acknowledge Lucas' citizenship.
On Wednesday, Judge Emmet Sullivan decided that the case should go to trial.
"[He] didn't rule on the merits, only that the couple had made allegations at this stage that were enough for the case to go forward. But the judge made clear that he had a problem with the real-world consequences of the State Dept's position," BuzzFeedNews reporter Zoe Tillman tweeted. "The govt argued the same rules would apply to an opposite-sex couple in this situation (one citizen + one non-citizen who have a kid overseas). The lawyer for the plaintiffs said the problem is this broadly affects same-sex couples (given practicalities of how they can have kids.)"
Click
here
to read the entire article.
The post Case against State Department for refusing to recognize citizenship of child of binational lesbian couple goes forward appeared first on Time For Families.

Source: Time for Families