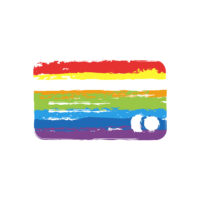 The Consumer Financial Protection Bureau said that sex-based protections include LGBTQ people now that Joe Biden is in office.
The Consumer Financial Protection Bureau (CFPB), under the direction of the Biden administration, has announced it will now include discrimination on the basis of gender identity or sexual discrimination within discrimination outlawed by the Equal Credit Opportunity Act (ECOA).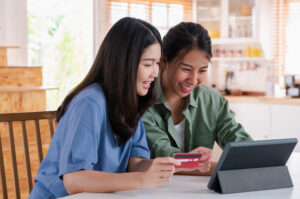 The CFPB is implementing President Joe Biden's executive order from his first day in office, which directed federal agencies to interpret bans on discrimination based on sex to include LGBTQ people, in line with the Supreme Court's Bostock decision from last year. The ECOA and Regulation B ban discrimination on the basis of sex "in any aspect of a credit transaction."
CFPB's Acting Director David Uejio, appointed by Biden, stated, "In issuing this interpretive rule, we're making it clear that lenders cannot discriminate based on sexual orientation or gender identity. The CFPB will ensure that consumers are protected against such discrimination and provided equal opportunities in credit."
The issuance of the "interpretative rule" means that the Bureau will interpret existing laws and policies with a common understanding, rather than creating new or circumventing existing laws and policies. It will be the position of the CFPB, responsible for enforcing the ECOA among other federal consumer finance regulations, that anti-LGBTQ discrimination is not legal for anyone under their jurisdiction.
Being rejected for a credit application by a lender or lending service because of your identity will now not be allowed.
"This prohibition also covers discrimination based on actual or perceived nonconformity with traditional sex- or gender-based stereotypes, and discrimination based on an applicant's social or other associations," CFPB stated.
LGBTQNation.com, March 10, 2021 by Juwan J. Holmes
Click here to read the entire article.
The post Biden's Consumer Financial Protection Bureau declares anti-LGBTQ credit discrimination illegal appeared first on Time For Families.

Source: Time for Families