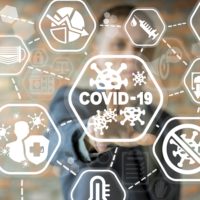 ASRM Guidelines on Fertility Care During COVID-19 Pandemic: Calls for Suspension of Most Treatments
ASRM Guidelines on COVID-19: The American Society for Reproductive Medicine (ASRM), the global leader in reproductive medicine, today issues new guidance for its members as they manage patients in the midst of the COVID-19 pandemic.  Developed by an expert Task Force, of physicians, embryologists, and mental health professionals, the new document recommends suspension of new, non-urgent treatments.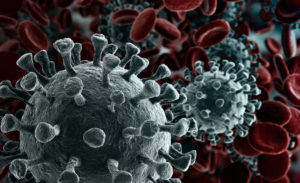 Specifically, the recommendations include:
Suspension of initiation of new treatment cycles, including ovulation induction, intrauterine inseminations (IUIs), in vitro fertilization (IVF) including retrievals and frozen embryo transfers, as well as non-urgent gamete cryopreservation.
Strongly consider cancellation of all embryo transfers, whether fresh or frozen. 
Continue to care for patients who are currently 'in-cycle' or who require urgent stimulation and cryopreservation.
Suspend elective surgeries and non-urgent diagnostic procedures.
Minimize in-person interactions and increase utilization of telehealth.
The above recommendations will be revisited periodically as the pandemic evolves, but no later than March 30, 2020, with the aim of resuming usual patient care as soon and as safely as possible.  ASRM has been closely monitoring developments around COVID-19 since its emergence. Data on its impact on pregnancy and reproduction remains limited. However, the task force used best available data, and the expertise and experience of the members to develop the recommendations. Until more is known about the virus, and while we remain in the midst of a public health emergency, it is best to avoid initiation of new treatment cycles for infertility patients. Similarly, non-medically urgent gamete preservation treatments, such as egg freezing, should be suspended for the time being as well. Clinics who have patients under treatment mid-cycle should ensure they have adequate staff to complete the patient's treatment and should strongly encourage postponing, the embryo transfer.
Ricardo Azziz, CEO of the ASRM stated, "This is not going to be easy for infertility patients and reproductive care practices. We know the sacrifices patients have to make under the best of circumstances, and we are loath to in add, in any way. to that burden. And it will not be easy for our members. The disruption to routines, the stress on staff members and the very real prospect of economic hardship loom large for ASRM members all over the world.  But the fact is that given what we know, as well as what we don't, suspending non-urgent fertility care is really the most prudent course of action at this time."
Dr. Racowsky added, "We should recognize that the situation on the ground is fluid, and as such we will continue to revisit and review our recommendations at least every two weeks, to provide providers and their patients with the best information and support we possibly can."
ASRM Press Release – May 17, 2020
Click here to read the entire release
The post ASRM Guidelines on Fertility Care During COVID-19 Pandemic appeared first on Time For Families.

Source: Time for Families