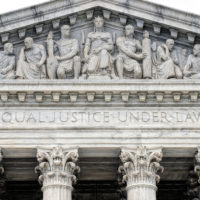 Justice Clarence Thomas suggested the Supreme Court needs to revisit the gay issue because it has "created a problem that only it can fix."
The Supreme Court, already poised to take a significant turn to the right, opened its new term Monday with a jolt from two conservative justices who raised new criticism of the court's embrace of gay marriage.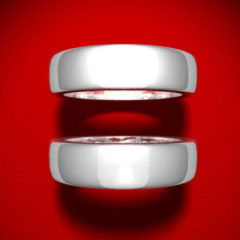 The justices returned from their summer break on a somber note, following the death of Justice Ruth Bader Ginsburg, hearing arguments by phone because of the coronavirus pandemic and bracing for the possibility of post-election court challenges.
The court paused briefly to remember Ginsburg, the court's second woman. But a statement from Justice Clarence Thomas, joined by Justice Samuel Alito, underscored conservatives' excitement and liberals' fears about the direction the court could take if the Senate confirms President Donald Trump's nominee for Ginsburg's seat, Amy Coney Barrett.
Commenting on an appeal from a former county clerk in Kentucky who objected to issuing same-sex marriage licenses, Thomas wrote that the 5-4 majority in a 2015 case had "read a right to same-sex marriage" into the Constitution, "even though that right is found nowhere in the text." And he said that the decision "enables courts and governments to brand religious adherents who believe that marriage is between one man and one woman as bigots."
Thomas suggested the court needs to revisit the issue because it has "created a problem that only it can fix." Until then, he said, the case will continue to have "ruinous consequences for religious liberty."
The court turned away the appeal of the former clerk, Kim Davis, among hundreds of rejected cases Monday.
Chicago.sun.times.com, October 5, 2020 by Mark Sherman and Jessica Gresko
Click here to read the entire article.
The post 2 Supreme Court justices slam 2015 gay marriage decision appeared first on Time For Families.

Source: Time for Families